Apple cake with berries
168
01.12.2016 11:15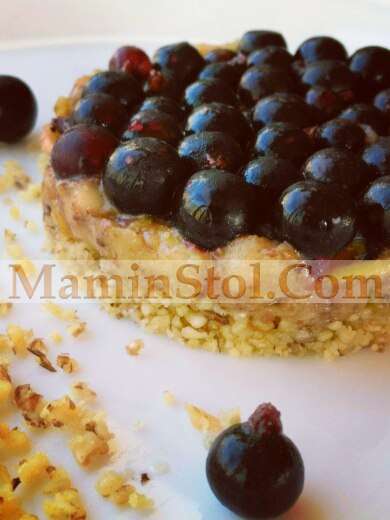 Another delicious cake without baking - it's easy to prepare, you can arrange it in the form of individual cakes or a large cake.
Any berries are suitable here. (in winter most of the freezers of course) - You will love it!!
Instead of coconut condensed milk (to simplify) can use another natural sweetener.
Essential Products:
apples 1kg
coconut condensed milk 1St. (prescription)
ground flax 1St.
walnut 2St.
Soft fruits (Black currant) 200-250gr
Method of Preparation:
It's really simple!. We lay the walnuts after the chopper in a uniform layer with a uniform layer (in small pieces). This layer is impregnated by subsequent.
Next layer: mix apples (on a fine grater) with coconut condensed milk and ground flax.
Spread a layer of our berries on top - I have black currants from our garden (thawed of course).
You can eat immediately or store in the refrigerator.
Bon appetite!
God bless you!
Your comment will be published on behalf of '
Guest
'.
Login
here!