Pineapple Salad with Coconut Sauce and Pomegranate
230
27.12.2016 12:13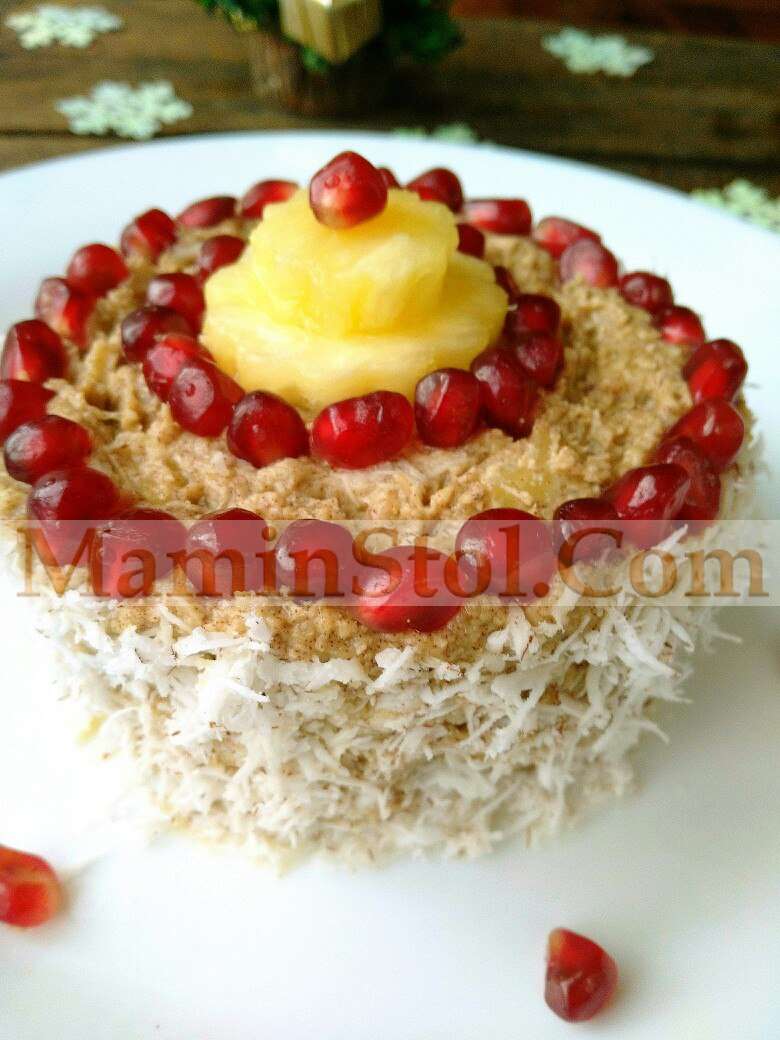 A fabulously delicious pineapple salad with pomegranate and coconut sauce - a rich vitamin bouquet complement bright tastes and bright colors!
Pineapple has no contraindications and carries a whole "a pharmacy", and bromelain helps our body break down proteins and burn fats better, strengthens the immune system, nervous system and much more - but we are talking about the qualities of raw pineapple, not canned.
Pomegranate is also a fruit pharmacy, coconut is just a treasure, dates can replace good nutrition for six months, so our salad is almost a cure :)))))
If desired, cocoa can be added to coconut sauce (Carob) - get a chocolate version of a salad!
Eat please.!
Essential Products:
pineapple 1/2pcs.
Pomegranate Flat 1/2pcs.
Sauce:
coconut 0,5pcs. (150gr)
Cashew (CEDAR) 0,5St.
dates 15pcs.
water 0,5St.
Method of Preparation:
Cooking sauce: grind all the ingredients in the blender bowl until smooth, you can add vanilla (1 pod) or cocoa to taste.
Peel the pineapple and cut into small cubes and season with our sauce.
We spread the salad with a mold without a bottom, or just in a bowl - sprinkle with pomegranate. You can leave a slice of coconut and crush the sides with coconut.
Bon appetite!
God bless you!
Your comment will be published on behalf of '
Guest
'.
Login
here!