Chocolate with goji berries
258
24.01.2017 16:45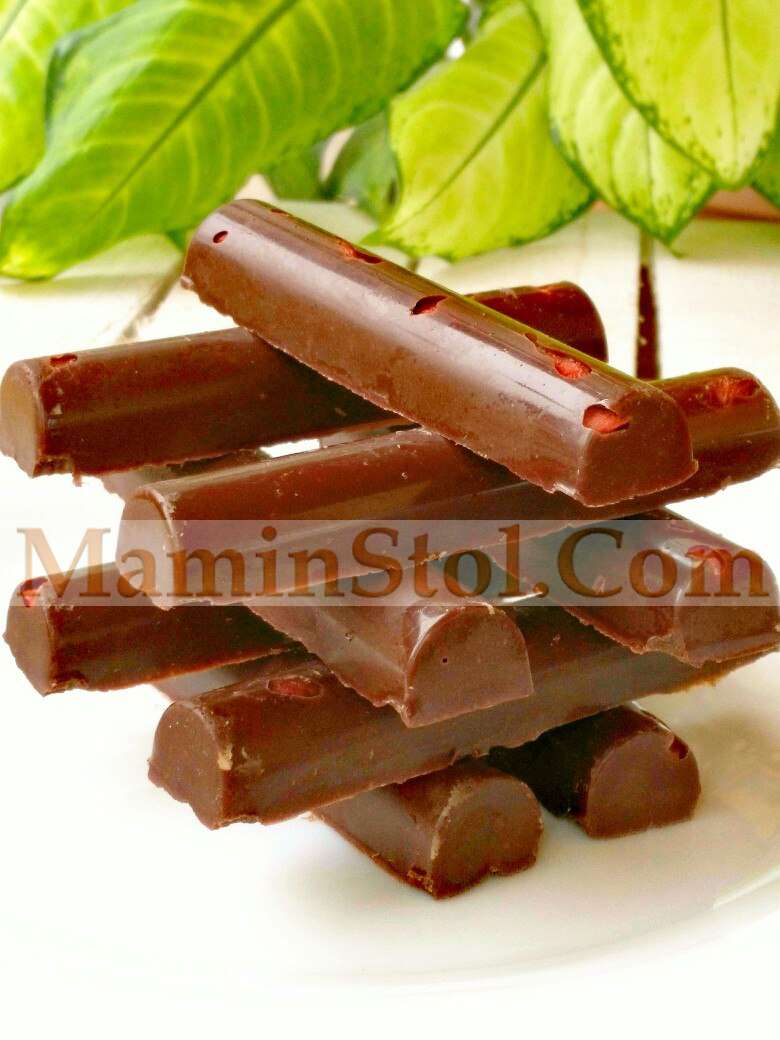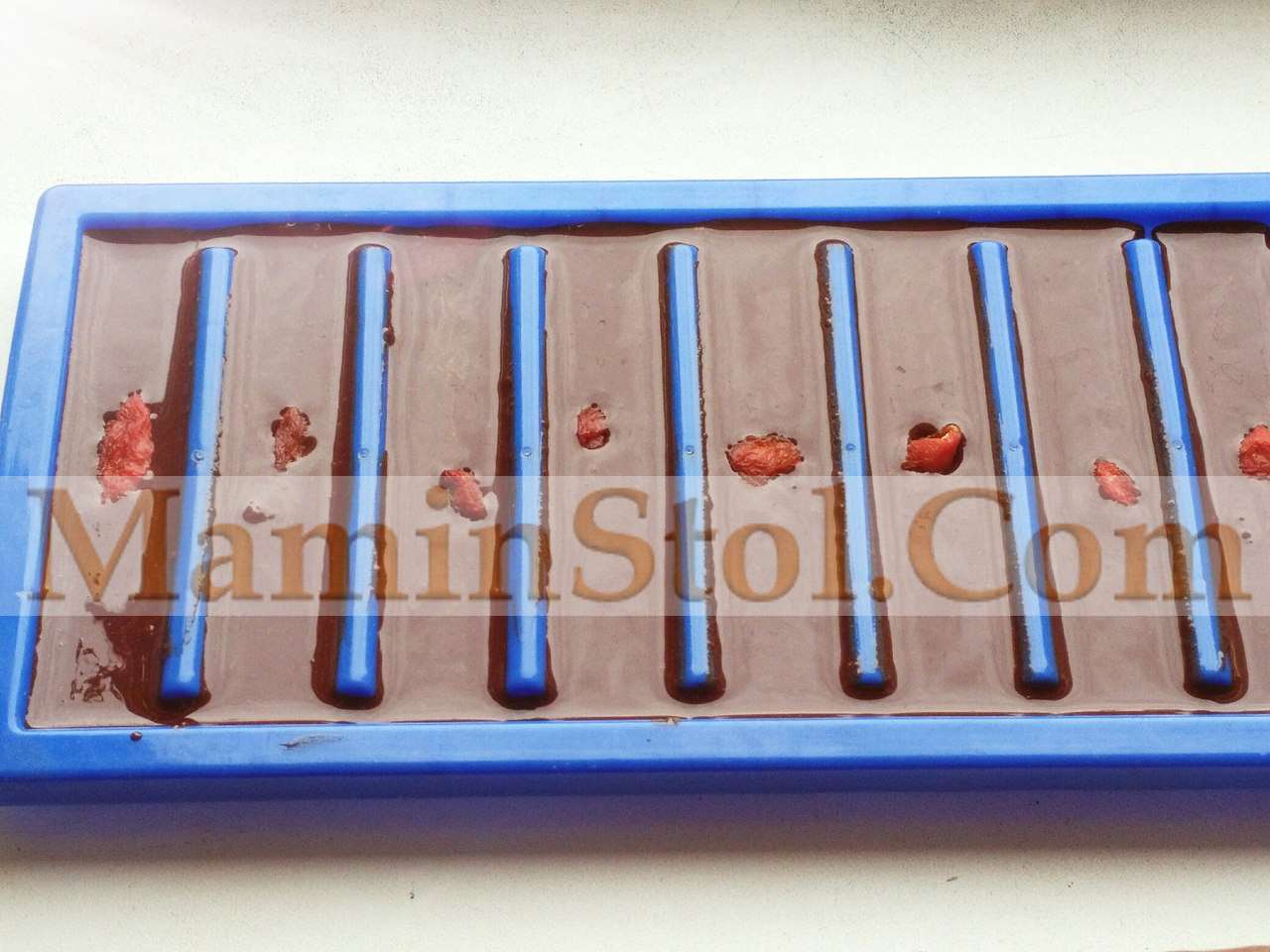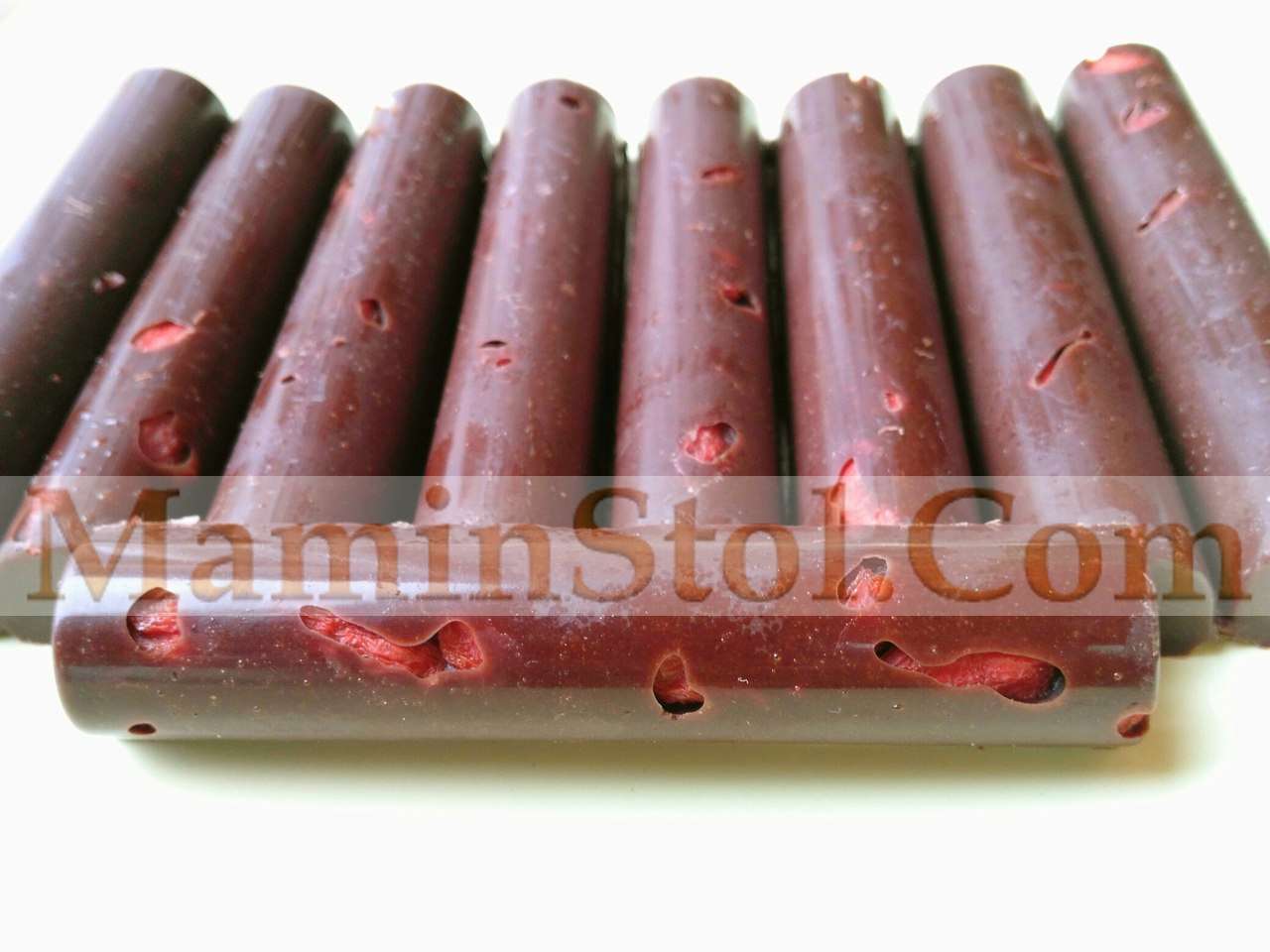 Today we'll just cook dark chocolate and add goji berries there, it will be tastier, more beautiful, and more healthy!
Such chocolate can be prepared for future recipes. (Without additives), to save time and, if necessary, just melt the finished product. Perfectly stored in the refrigerator for at least three months.
Once again I remind you that we are preparing a raw food Raw chocolate without harmful and synthetic ingredients, which will bring not only nutritional pleasure without consequences, but also strengthen your health.
Go ahead, you will succeed!
Essential Products:
cocoa butter, 200cane sugar (or coconut) 200gr cocoa powder 50-70goji berries 1/3St.
Method of Preparation:
Grind cocoa butter with a knife and melt it in a water bath.
When the mass melts on 60-70%, add cane sugar, previously crushed into powder, and cocoa. Mixing thoroughly, bring the temperature of the mass to 43-46 degrees. Once warmed up to the desired temperature - remove from the bath (wipe the bottom from condensation or put on a kitchen towel) and stirring constantly, cool to 30 degrees.
Then we pour in one or several molds, having previously poured goji berries there. We put it in the refrigerator.
Bon appetite!
God bless you!
Your comment will be published on behalf of '
Guest
'.
Login
here!