Orange Chocolates with Whole Nuts
427
05.02.2017 17:45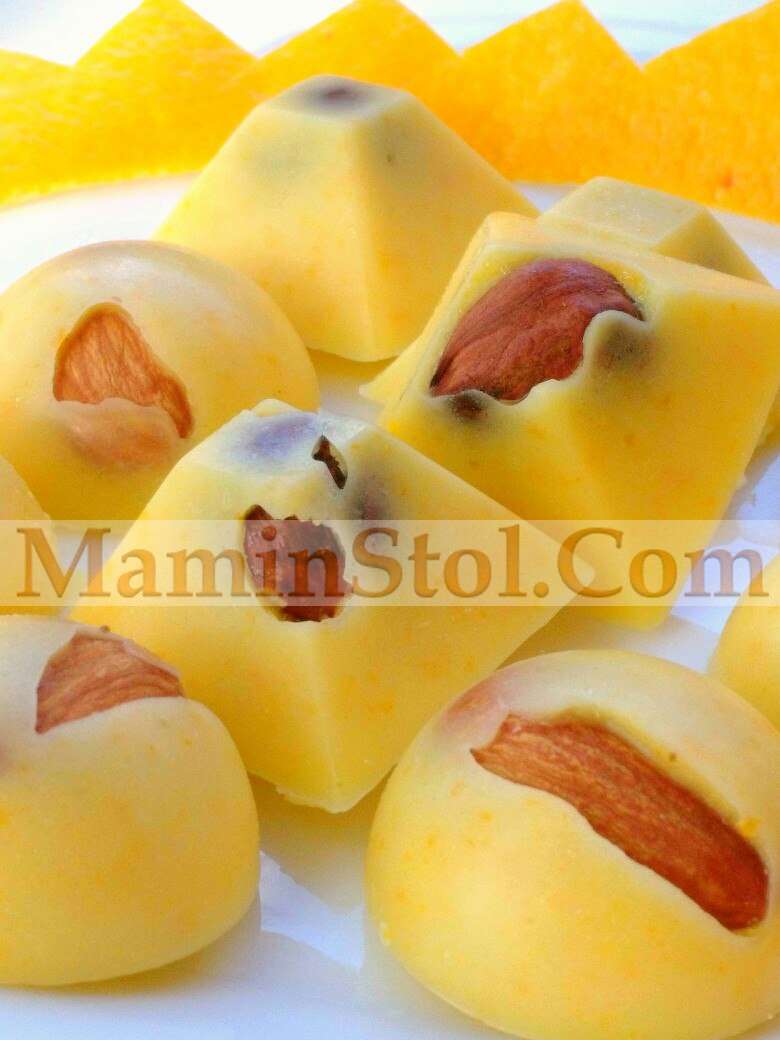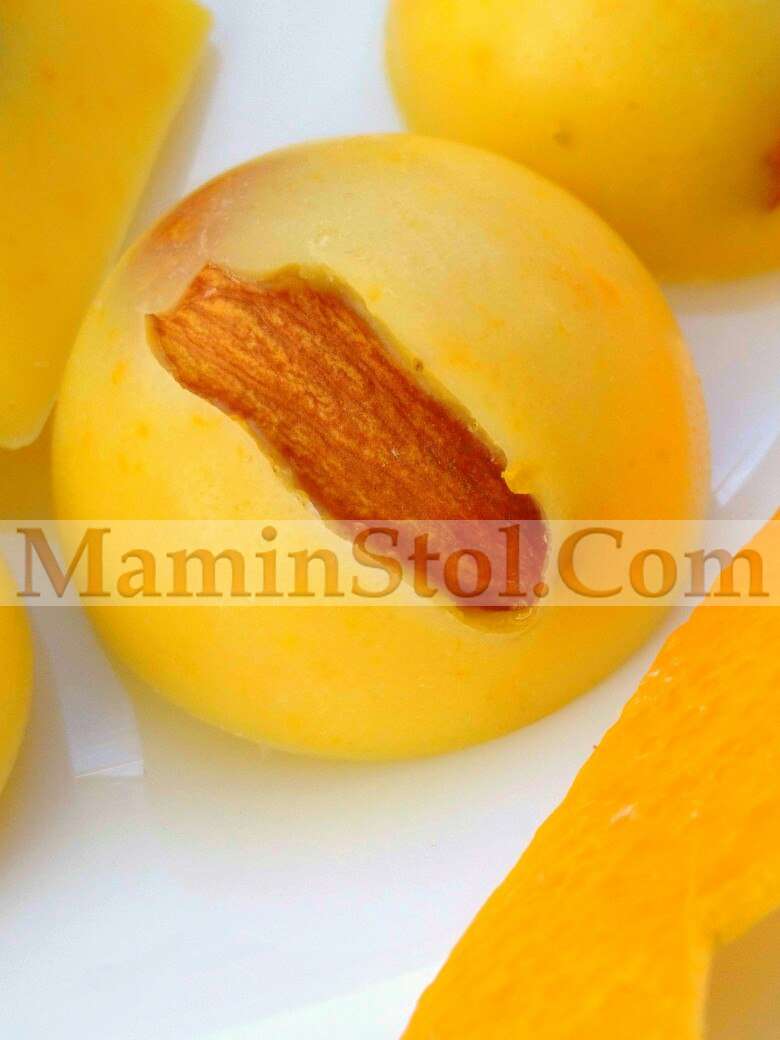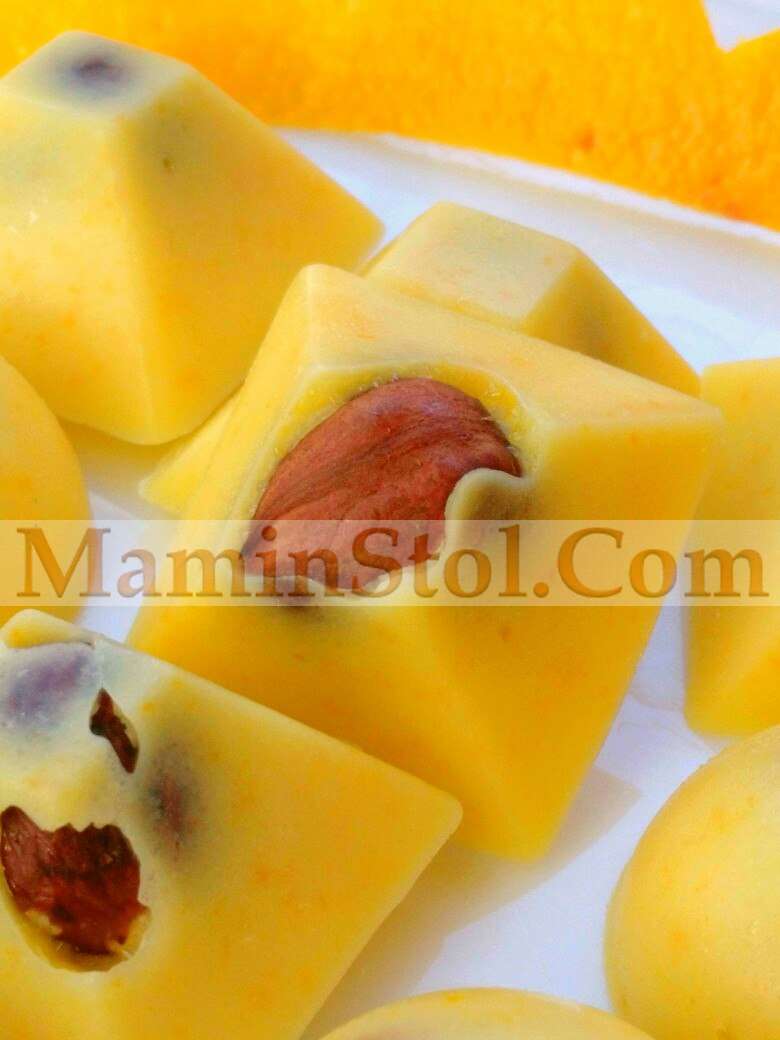 Try making raw orange chocolate with whole nuts - simple, tasty and even healthy!
Healthy sweets can be delicious.!
Eat please.!
Essential Products:
cocoa butter, 100 cane sugar (or coconut) 100 gr (ground into powder)
orange (Zest (ingredient)) 1 pcs almonds and hazelnuts 60-80 gr
Method of Preparation:
Melt cocoa butter in a water bath (chop into small pieces), when the oil melts on 70% add icing sugar and zest (shot on a small grater from an orange). Thoroughly mix and check the temperature of the mass with a food thermometer - at 43-46 degrees Celsius remove our orange chocolate from the bath and cool to 36 degrees centigrade while continuing to stir.
In candy molds (better silicone), laid on a kitchen plate (so that later it would be easier to transfer to the refrigerator), put one whole nut of hazelnuts or almonds (pre-washed and better soaked for several hours) and fill them with prepared chocolate. We put in the refrigerator on 30 minutes. Ready!
Bon appetite!
God bless you!
Your comment will be published on behalf of '
Guest
'.
Login
here!