Chocolate Coconut Chia Pudding with Pineapple
241
05.01.2017 14:33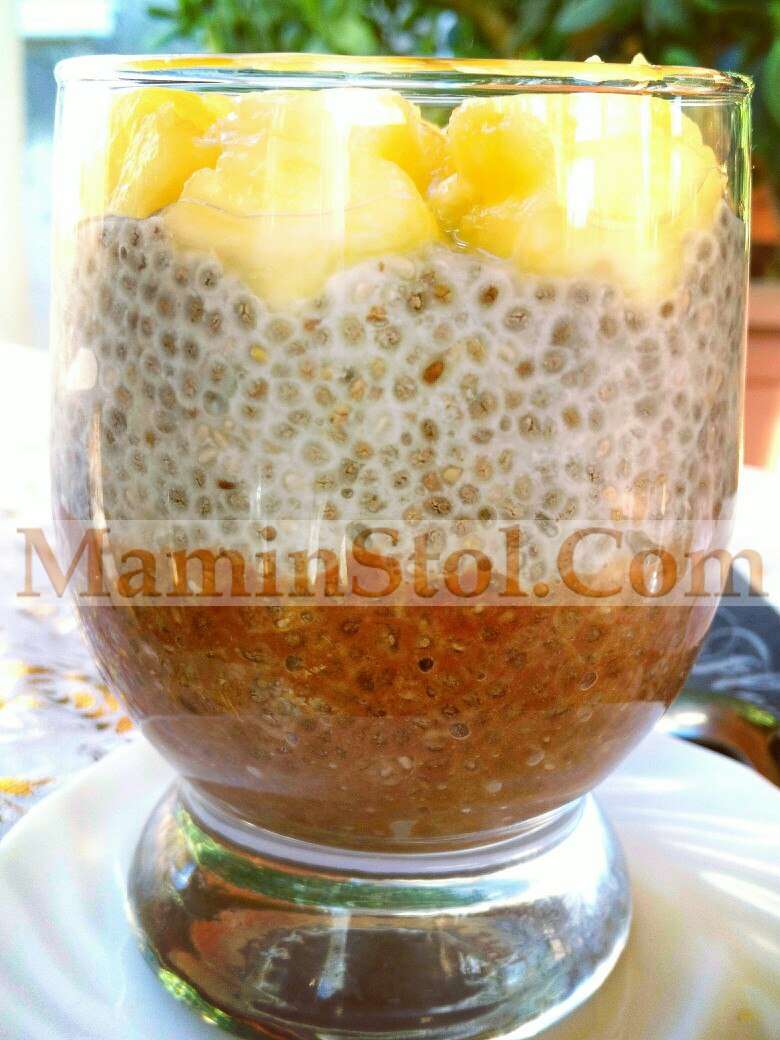 Today, another delicious chia seed is superfood with a rich vitamin composition that can saturate the body in a small amount and deliver aesthetic and nutritional pleasure in one serving!
I remind you that, ideally, it is advisable to start cooking for 8 hours before meals :))) For example, from the evening to eat the next day... So the seeds are best swollen. In an extreme case, an hour or two before meals. It will be tasty for sure! :))))
Eat please.!
Essential Products:
coconut 1/2pcs. (130gr)
water 1,5St.
honey, 1St..l with a slide
Theobroma cacao 1hours.l with a slide
Chia seed 1/3St.
pineapple 1/4pcs.
Method of Preparation:
Peel coconut, and grind half the pulp with water in a blender bowl until smooth. Then filter through a sieve, leave the cake for other recipes, and stir coconut milk with a spoon of honey, add chia seeds, still mix with a spoon, cover with a lid (saucer) and put in the refrigerator on 8-12 of hours.
Then we divide the pudding into two parts, add and stir the cocoa and place it portionwise on a bowl or wide glasses - first a chocolate layer, then white coconut and pineapple on top, cut into small pieces.
Bon appetite!
God bless you!
Your comment will be published on behalf of '
Guest
'.
Login
here!