How to chop coconut
147
06.06.2011 21:01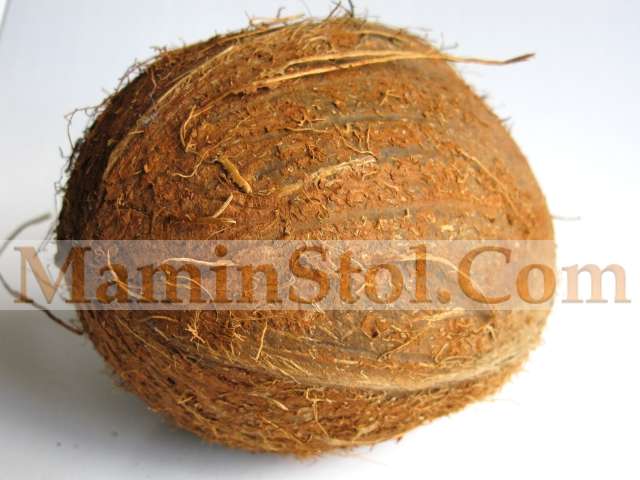 If this is your first encounter with a coconut, then the strength and inaccessibility of a nut can be embarrassing at first, but actually it's not so difficult to reveal it, which we will learn today.
Let me remind you that coconut juice, pulp and oil — all these are the most valuable sources of energy, health, and great taste products. Coconut fats are not stored in the body "in reserve", but consumed by the body in the first place. Coconut has a lot of mineral salts, iron, calcium, fatty acids.
Essential Products:
Coco 1pcs.
Disclosure process: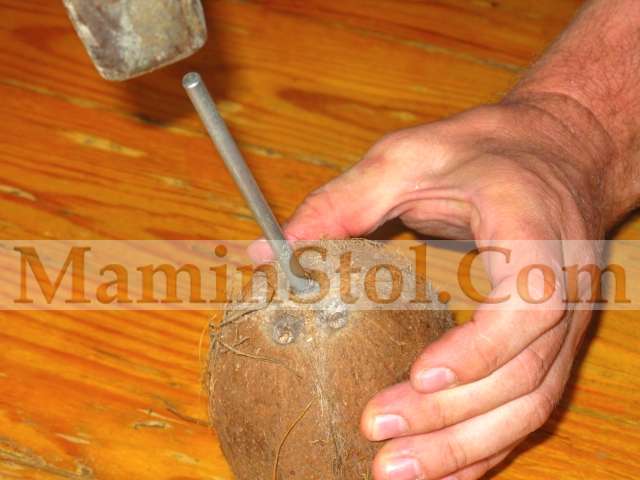 First you need to drink or pour coconut juice, for which we find three dark "eyes" coconut are two of the softest and pierce them with an iron rod, or we drive a corkscrew into them, or we make holes using another similar object.

Then we pour the liquid into the cup, or just insert the tube and drink coconut juice.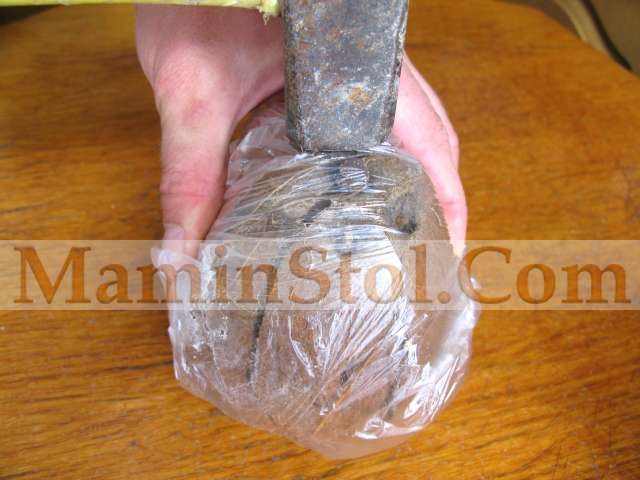 Now put the nuts in a clean plastic bag (so that garbage does not fly away) and put it "eyes" Up. Using a hammer, we hit one or two times on top of the coconut seam to crack the shell. Must mix with other foolish persons.. If the hands are strong, then as a rule, better quality can be achieved by breaking the coconut right in the hands. Hold coconut in a bag in one hand and a hammer in the other. Hit with a hammer, turn the coconut on the other side and again... And so carefully you crack the whole shell.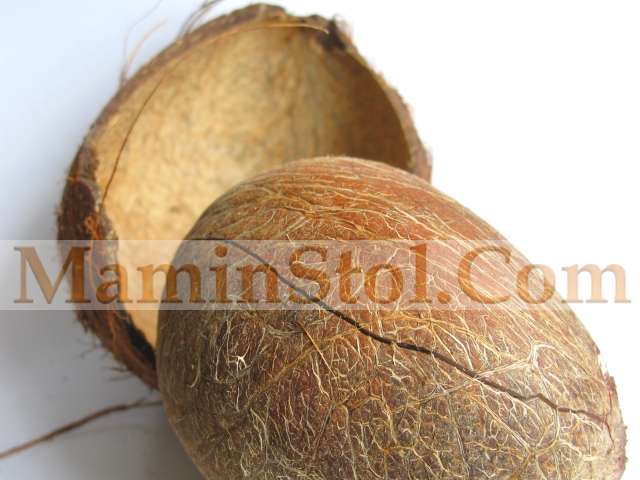 As a rule, the shell is easily separated from the pulp of the nut. Otherwise, help her separate by introducing a teaspoon between the shell and the flesh, thus separating her from the shell.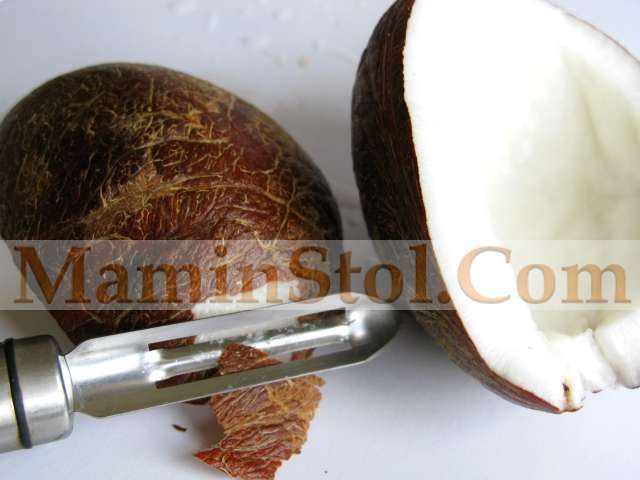 The next step will be to peel the coconut from the brown skin - this can be done with an ordinary knife or a peeler, just like you peel potatoes. Rinse the cleaned pulp under running water.
Then rub the flesh on a fine grater and use as intended. You can, for example, cook wonderful coconut candy, healthy and tasty, or tasty coconut soup with carrot vermicelli. You can add shavings to live nut candy, thereby enriching their composition in terms of taste and useful properties.

Coconut flakes are perfectly stored in the freezer and, if necessary, are used almost without defrosting.. To freeze, put the shavings in a plastic bag and tie, releasing excess air so that condensation does not form, which turns into ice.
Bon appetite!
Your comment will be published on behalf of '
Guest
'.
Login
here!