Lentil soup with sauerkraut
957
10.12.2011 19:04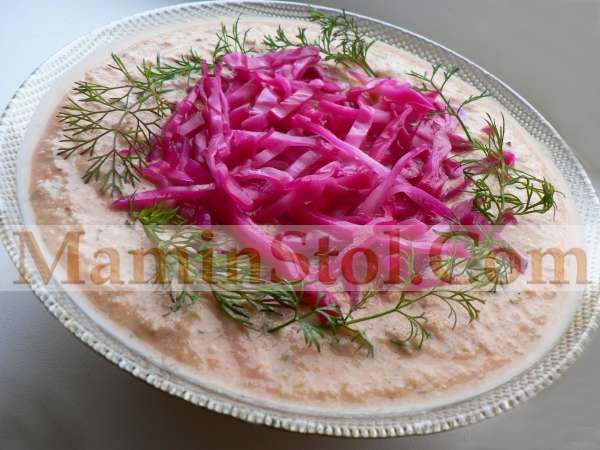 Another cold soup made from live foods: hearty, tasty and mega-healthy!
You can write a lot about the benefits of sprouted living grains of lentils, such a soup is a real gift for the health of any person!
In winter, when sauerkraut accompanies us for several months in a row, a banal salad in a plate can be fed - in our soup, sauerkraut opens on a new side and perfectly complements the flavor and vitamin bouquet of the dish!
Eat please.!
Essential Products:
red lentils sprouted 1,5St.
fresh tomatoes 5pcs.
garlic 4 Зубка
carrots 1pcs.
almonds 0,5St.
Cashew 0,5St.
celery root 35gr
water 2St.
avocado 1pcs.
Dill 1 hair bun
soy sauce 2St..II
curry 1hours.II
nutmeg 0,5hours.II
sauerkraut 400-500gr
Method of Preparation:
Soak red lentils for a day to sprout. Drain excess water.
Using a blender, successively adding, we turn all the ingredients, except sauerkraut and dill, into a smoothie.
Finely chop the dill, cut the cabbage into thin strips (if it is fermented in large portions, and not shredded) - add to soup and mix.
Sauerkraut is usually quite salty, so you do not need to add extra soup. If you use sauerkraut without salt, then you can salt the soup to taste with sea salt.
Bon appetite!
Your comment will be published on behalf of '
Guest
'.
Login
here!