Serum Summer Soup
124
20.06.2011 14:03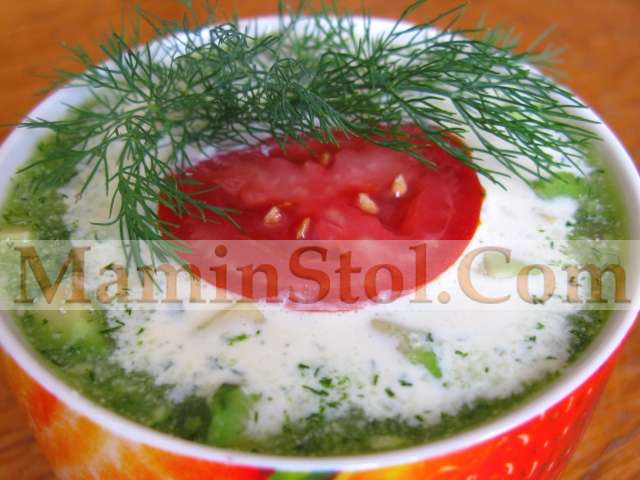 Another light but satisfying and incredibly healthy and delicious summer soup!
Often, the diet of summer cold soups among Slavic peoples is limited to okroshka and beetroot... But there are still so many wonderful vegetable combinations of flavors for great cold first courses!
Serum summer soup - one of the representatives of such combinations - try once and you probably want to make it again and again! Moreover, our soup consists exclusively of living, rich in vitamin and mineral composition of vegetables and herbs!
Eat please.!
Essential Products:
The Serum 2St.
Dill 1beam
parsley 0,5beam
garlic 3-4 Зубка
soy sauce 5St..II
salt 0,5hours.II
Cucumbers 2pcs.
and tomatoes. 3pcs.
avocado 0,5pcs.
squash 0,5pcs.
Method of Preparation:
Pour into the pan 1 a glass of whey and add dill, parsley, zucchini and coarsely chopped garlic to it. Using a submersible blender we turn it all into a homogeneous puree. Then add the second glass of whey, soy sauce, salt - mix with a spoon.
We cut the cucumbers into strips, the tomatoes in arbitrary small pieces, the avocado into cubes and send them to the soup. Mix - soup is ready!
Bon appetite!
Your comment will be published on behalf of '
Guest
'.
Login
here!