Poppy soup with vegetables
129
24.02.2012 18:53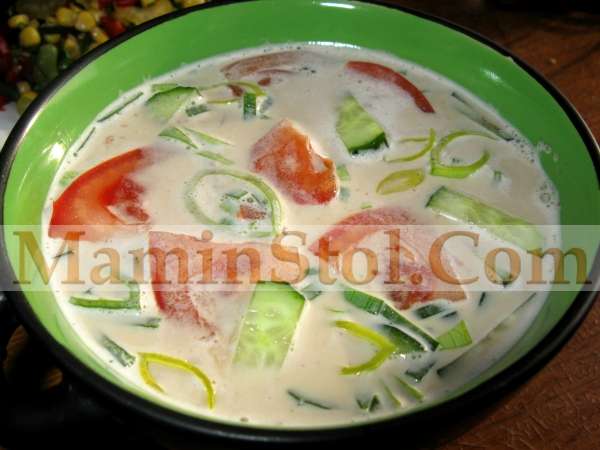 Such a fresh soup on poppy seeds "broth" - powerful vitamin-calcium charge for the human body!
Hearty soup with light poppy bitterness and fresh vegetables - try and be healthy!
Essential Products:
Papaver 0,5St.
water 4-5St.
Cucumbers 300gr
and tomatoes. 0,5kg
leek 50-70gr
avocado 1pcs.
soy sauce 5-6St..II
greens to taste
Method of Preparation:
Wash and grind poppy in a blender with water (4St.) to milk. Then strain and clean "milk" (without cake) scroll through the blender again with the avocado (to uniformity). Pour the thickened base for soup into a pot or tureen.
Add chopped pieces (arbitrary size) cucumbers and tomatoes, thinly sliced leeks, soy sauce and crushed greens (parsley, dill, garlic, spinach).
If the soup is bitter more than comfortable, then add another glass of clean water.
Eat please.!
Bon appetite!
Your comment will be published on behalf of '
Guest
'.
Login
here!