Tofu with green peas and mushrooms
226
20.04.2017 17:45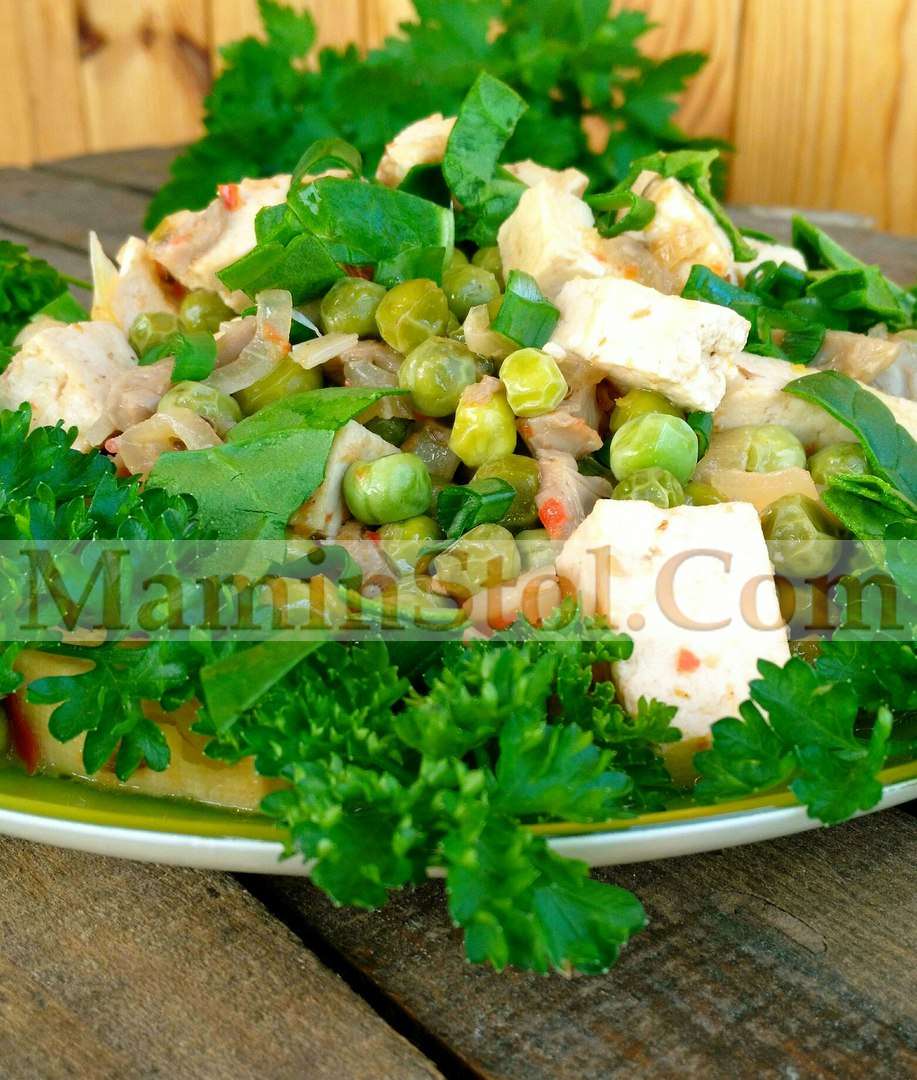 Hearty delicious second course, goes well with lots of fresh herbs and vegetables.
Eat please.!
Essential Products:
Тофу 500 gr green peas 300 gr (2 St.)
onion 300 gr (2 pcs.)
oyster mushrooms 300 ghee ghee (or vegetable) 3 St.. l adjika 1 St.. II (Adjika spicy)
soy sauce 1 St.. II
Method of Preparation:
Fry the onion in oil (quarter rings), then add tofu (cut into small sticks) and fry for five minutes. At this time, wash and cut the mushrooms into strips and send to the tofu with onions, mix and add the soy sauce and adjika, mix still, cover and simmer for minutes 10. If your peas are frozen, then you need to add it together with adjika and soy sauce. If the peas are fresh (in the season), then add two minutes before turning it off.
Serve tofu with peas and mushrooms, abundantly sprinkling each serving with fresh herbs to taste (I have spinach, parsley and green onions).
Bon appetite!
God bless you!
Your comment will be published on behalf of '
Guest
'.
Login
here!