Raw Lentils
1682
03.06.2011 05:33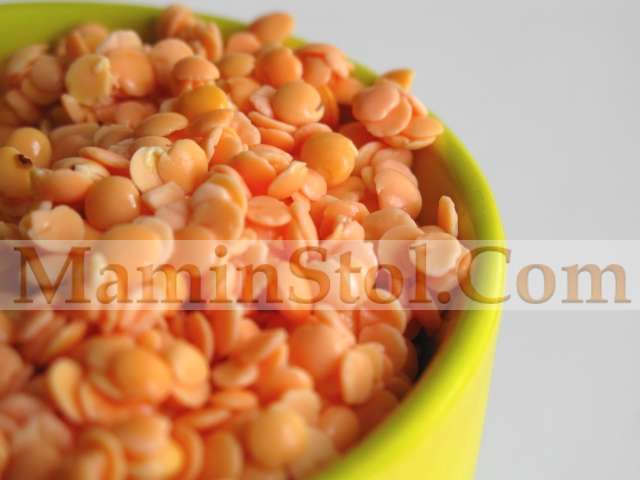 Lentils - a high-quality product for our health, with a rich set of vitamins and minerals!
It has almost everything you need for our health: in terms of iron, it has no equal, lentil protein is in no way inferior to meat protein and is better absorbed by the body, essential amino acids and all the main vitamins and minerals are completely digested.
When cooking, of course, most of the valuable elements are destroyed, therefore it is very useful (at least occasionally) eat lentils raw, sprinkling them, for example, in vegetable salads.
So you get all the treasures of healthy cereals! Eat please.!
Essential Products:
red lentils 1St.
water 2St.
Method of Preparation:
Rinse the lentils and pour in cold raw water.
Leave on 12-18 hours under a closed lid - the grains will swell, some will germinate - drain the excess water and the lentils are ready to eat!
The remaining cereal should be poured again with water and can be stored in a cool place. 1-2 day (changing water every 24 hours).
Try mega useful lentil soup with sauerkraut.
Bon appetite!
Your comment will be published on behalf of '
Guest
'.
Login
here!