Amaranth porridge with oyster mushrooms
379
10.01.2017 15:33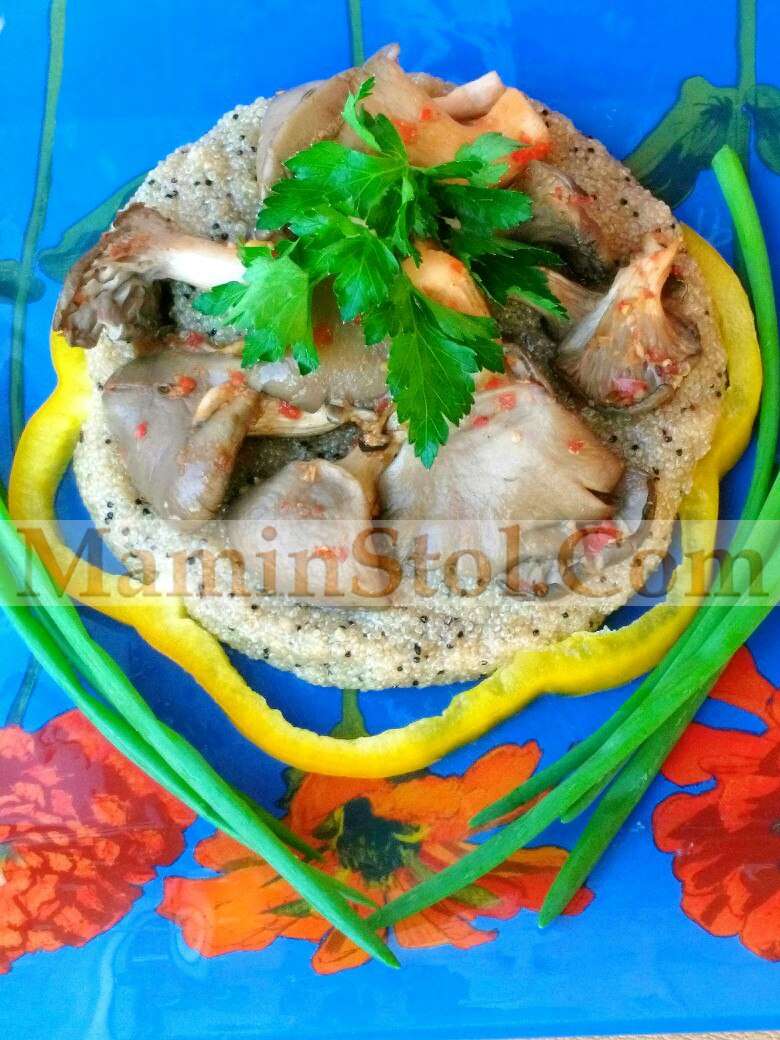 A very useful and tasty amaranth porridge with no less tasty and quite useful oyster mushrooms - a chic duet!
If you are not familiar with amaranth, it's time to get acquainted: the ancient Slavs called amaranth their bread, and constantly used for food. Over time, this wonderful plant was ranked as a weed and massively destroyed..
For a long time no one remembered the beneficial properties of amaranth, and only now they started talking about it as a valuable product. And not casual! Amaranth is rich in protein, which is easily digested, it contains one of the essential amino acids, also amaranth is gluten-free, and is rich in vitamins.. Baking with amaranth flour instead of wheat is perfect for those who monitor their health, and those who are allergic to gluten.
Amaranth porridge – a great alternative to your traditional breakfast, a source of nutrients, and a foundation for a healthy diet. This porridge does not require oil, since it itself is rich in fatty oils.
Eat please.!
Essential Products:
amaranth seeds 1St.
water 3St.
salt to one's taste
oyster mushrooms 400gr
adjika sauce (prescription)
greens to taste
Method of Preparation:
Bring the water in the pan to a boil and pour amaranth into a thin stream, stirring constantly. Simmer until fully cooked, stirring occasionally, approximately 30-45 minutes. Then leave to stand under the closed lid for another minutes 30-50, salt to taste.
At this time, bake oyster mushrooms, as described pcs., instead of garlic and salt, you can marinate them in adjika.
Serve porridge with oyster mushrooms on top, with herbs and fresh vegetables.
Bon appetite!
God bless you!
Your comment will be published on behalf of '
Guest
'.
Login
here!