Buckwheat porridge with whole mustard and avocado seeds
505
23.02.2017 17:45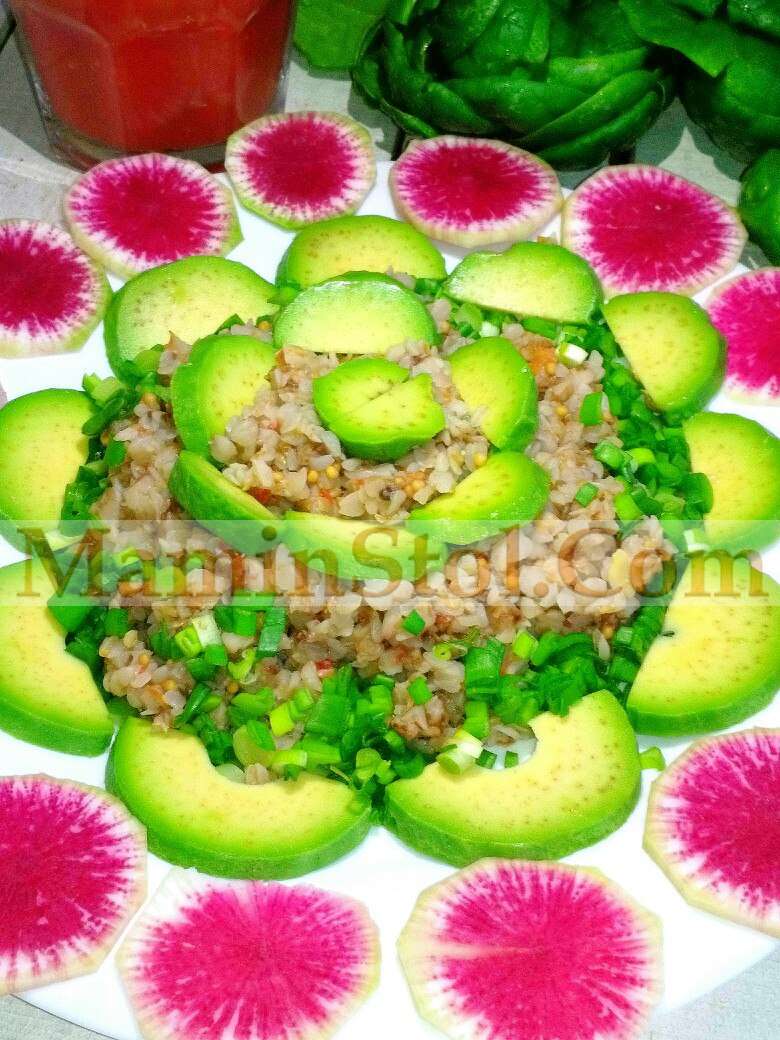 Try to diversify ordinary buckwheat porridge with whole grains of mustard - in addition to an interesting structure (bursting grains on teeth), you also enrich the porridge with the medicinal properties of mustard and all its riches, of which there are very many.
Avocado, in addition to its healthy contribution, will also give fat and satiety to our porridge.
Eat please.!
Essential Products:
Buckwheat 1 st water 2 St. mustard beans 2 St..l avocado 1 pcs soy sauce 1 St..l adjika 1 From.II (По вкусу!) (Adjika spicy)
salt to taste greens to taste
Method of Preparation:
Boil washed buckwheat and for 5 minutes to readiness, pour whole mustard seeds to buckwheat.
Let the porridge cool to a state in which the porridge is comfortable to eat. (и у каждого - своё) and then add soy sauce and adjika to buckwheat (optional), greens to taste, check salt to your taste.
Serve porridge, sprinkled abundantly with avocado slices, with fresh herbs and vegetables for the season. Tomato juice prudently prepared by you in summer is very suitable here..
Bon appetite!
God bless you!
Your comment will be published on behalf of '
Guest
'.
Login
here!