Draniki with cheese
1207
28.01.2011 20:31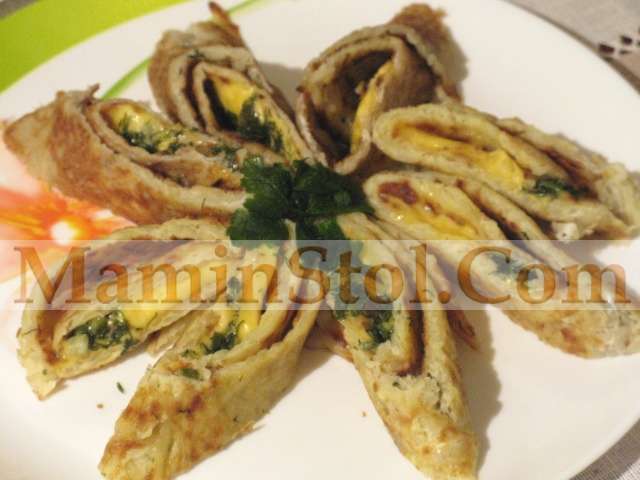 Usually we cook pasta, some cereal or cereal for a side dish, but if we have a celebration, then almost always potato dishes are on the table. This is mashed potatoes or boiled potatoes with herbs and oil. Try to diversify this type of side dish with the help of a popular Belarusian dish - pancakes! Most often this dish is served with homemade sour cream, it is still possible with mushrooms and onions, lard and garlic, etc..e. Today we cook pancakes with cheese and herbs! The number of products indicated per serving.
Essential Products:
medium sized potatoes 2pcs.
an egg 1pcs.
salt
Vegetable oil 20gr
Hard cheese 50-60gr
green onin).. 20gr
greenery 20gr
Method of Preparation:
Hot potato pancakes are served, therefore we cook them just before the meal. While the pan is warming up (we have a special pancake with low sides), three peeled potatoes in a coarse grater in a bowl. If there is a lot of fluid, drain. Salt to taste and drive in an egg. Mix well and spread in the middle of the pan. Spoon quickly spread the mixture over the entire surface in the form of pancake. Fry for several minutes over medium heat until golden brown, gently turn over and fry still 5 minutes. While preparing the main part, prepare the filling. On a coarse grater, three cheese, chop greens and onions. On the finished pancake closer to the edge, lay out the filling and turn it into a tube. You can serve this way or cut into rings and put in the shape of a flower.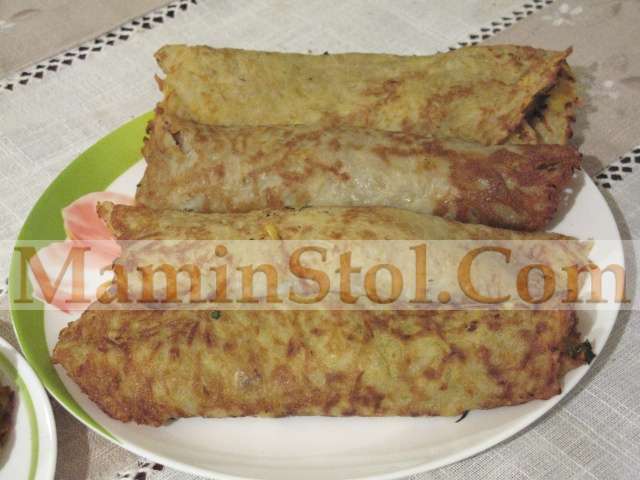 Bon appetite!
Your comment will be published on behalf of '
Guest
'.
Login
here!