Quinoa porridge with corn and salad
194
29.03.2017 17:45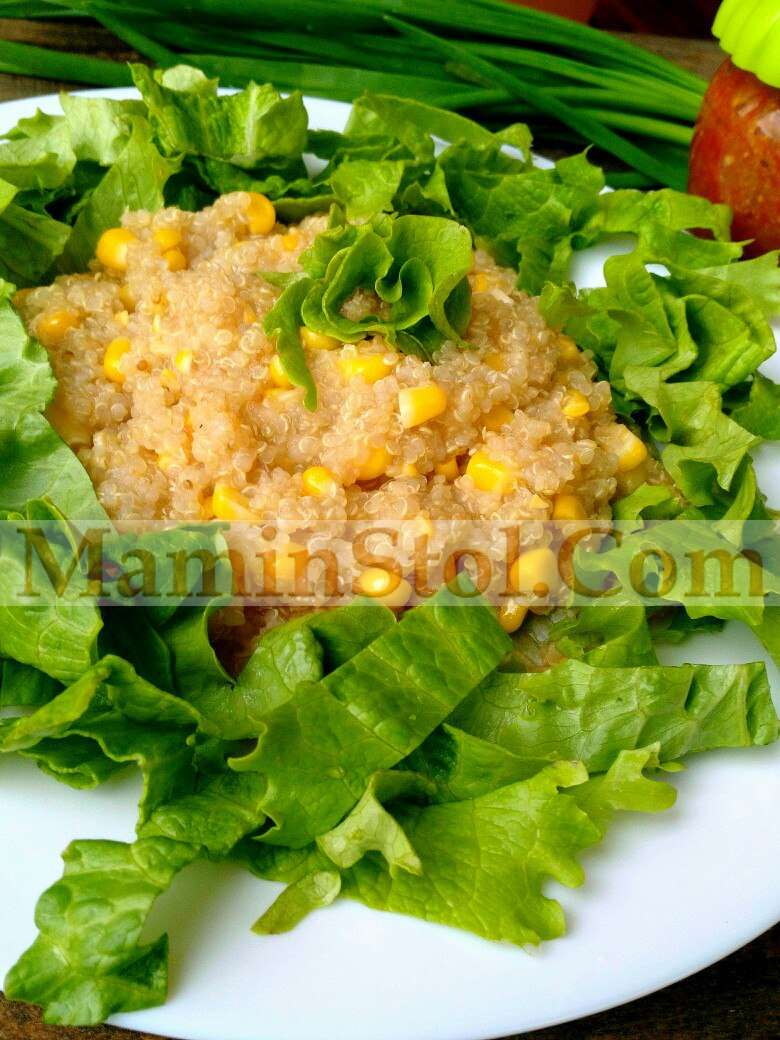 Very tasty and healthy porridge from miracle seeds with a rich composition for human health!
Corn adds a sweet touch, salad greens, freshness and lightness!
Try it, you will love it!
Eat please.!
Essential Products:
Quinoa 5 St.. l water 2 St. corn 100 gr salad 1 beam salt 0,5 hours. l ghee 1 St.. II (coconut oil)
Method of Preparation:
Boil over low heat 5 St.. tablespoons of quinoa in 2-x glasses of water (until the water disappears). In the finished hot grits, add corn directly from the freezer, mix and close the lid, turn off the fire. Via 15-20 minutes add oil, salt and oil to taste - mix, done!
Serve abundantly sprinkled with chopped lettuce greens.
Bon appetite!
God bless you!
Your comment will be published on behalf of '
Guest
'.
Login
here!