Georgian salad
3256
30.11.2011 22:11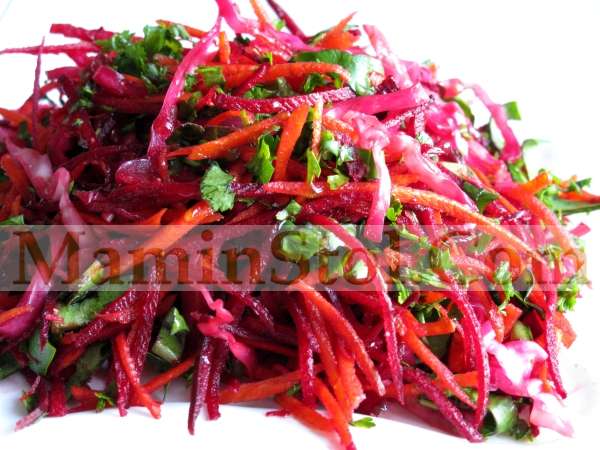 An interesting variation of salad with sauerkraut based on Georgian cuisine.
Fresh, tasty and nutritious salad for the winter - try and eat for health!
Essential Products:
sauerkraut 300gr
carrots 3pcs.
beet 2pcs.
spinach 1 hair bun
cilantro 2-3twigs
garlic 3-4 Зубка
Hops suneli 1hours.II
Apple cider vinegar 1St..II
walnut 5-6pcs.
olive oil 3-4St..II
Method of Preparation:
Carrots, Beets and Sauerkraut (if necessary) chopping straws (or grater for Korean carrots).
Large chopped spinach, smaller cilantro (if you do not like, you can replace it with parsley). Top the nuts in a mortar or grate on a small grater. Then grind butter with nut mass, suneli hops and fruit vinegar.
Mix everything, add crushed garlic and adjust salt to taste (if necessary).
Bon appetite!
Your comment will be published on behalf of '
Guest
'.
Login
here!