Cauliflower under green sour cream
320
25.10.2012 16:54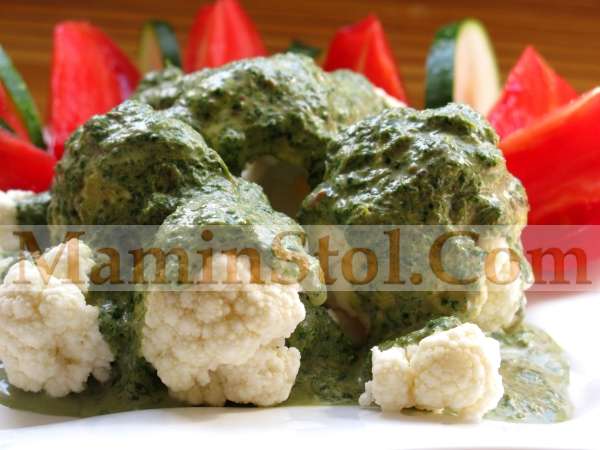 You can cook wonderful cabbage quickly and easily. (broccoli or color) - it's both tasty and beautiful and certainly healthy, like all live food!
Try and be healthy!
Essential Products:
Cauliflower (Broccoli)
'Green sour cream':
greens to taste 2-3 beam
sunflower seeds 0,5St.
garlic 2-3 Зубка
Spices - to taste.
Method of Preparation:
Carefully wash the cabbage, sort it by inflorescences and put it on plates in portions.
Cooking green sour cream: peeled seeds with a little water (estimation 0,25St.) with a blender turn into a smoothie.
Add greens (coarsely chop), garlic and grind again until smooth. Do not spare the greens - there should be more here.
If necessary, adding sea salt and spices to the resulting sauce, mix the mass and water abundantly cabbage inflorescences.
Serve with or without your favorite vegetables!
Bon appetite!
Your comment will be published on behalf of '
Guest
'.
Login
here!