Meatless cutlets (raw food)
2877
24.12.2011 17:18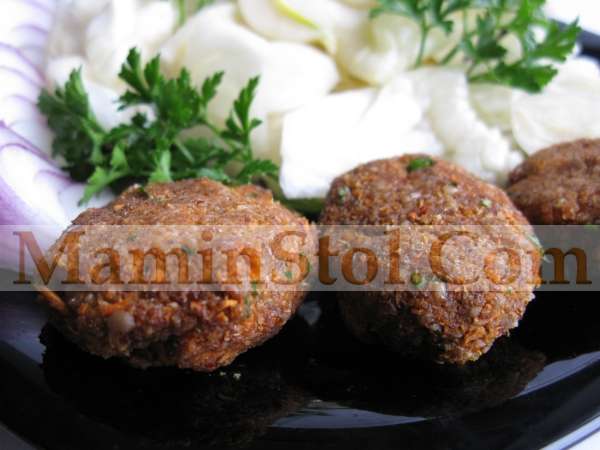 A great alternative to meat "heavy" carcinogenic cutlets - delicious cutlets made exclusively from living ingredients!
They are going away. "WITH THE BANG!" in both adults and children - a little more is obtained from this amount 1kg of beautiful cutlets!
God bless you!
Essential Products:
carrots 700gr
BELL PEPPERS 150gr
celery root 40gr
white or yalta onions 100gr
parsley 1 hair bun
raw sunflower seeds 2cups
Flaxseed 0,5 cups
gyurza 1St..II
ground nutmeg 1hours.II
salt 0,5 hours.II
soy sauce 3St..II
Method of Preparation:
Carrots, bell pepper (in winter you can thaw) grind celery root with a chopper into small crumbs (but not mashed!). Grind the seeds of flax and sunflower in a coffee grinder or with a blender in flour. Chop onion finely. Chop parsley.
Mix everything, add salt, nutmeg, gyurzu and soy sauce and form small cutlets - put on dehydrator sheets (or dryers for fruits and herbs, or on a baking sheet of an oven) and dry 5-7 hours at temperature 40 degrees to "toasty" crusts.
Eat please.!
Bon appetite!
Your comment will be published on behalf of '
Guest
'.
Login
here!