Lentil soup with leek
228
29.11.2016 11:10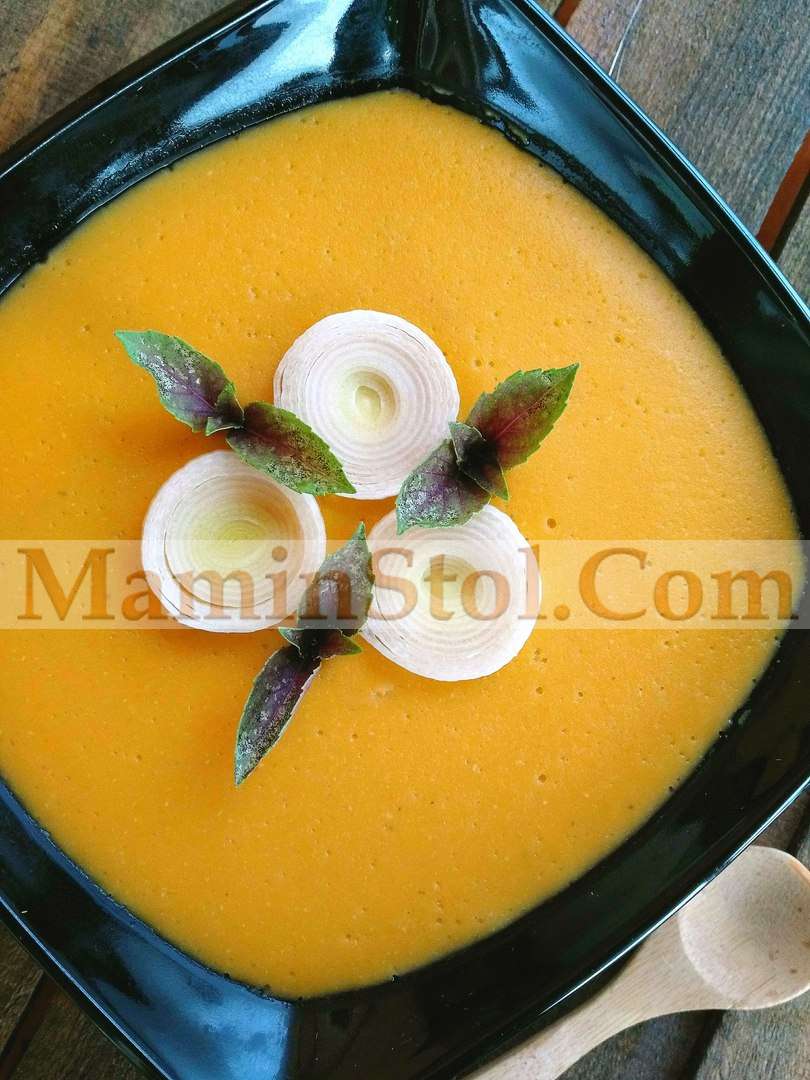 Very simple and tasty whip soup.
Lentils are an excellent source of protein and have one very valuable property.: it does not accumulate in itself any harmful or toxic elements (nitrates, radionuclides, etc..). Thanks to this, lentils grown anywhere in the world can be considered an environmentally friendly product..
Essential Products:
Lens 1,5St.
water 2 litres
carrots 1pcs.
the bulb onion 1pcs.
salt to one's taste (2hours.II)
coconut oil, 1St..II
leek
Method of Preparation:
Pour well-washed lentils 20.6 L hot water + carrots (cut into large pieces) + onion turnip (for 4 part). Boil until tender, let cool slightly and grind in a blender bowl in mashed potatoes along with salt and oil.
Pour in portions and sprinkle on top with leek rings, herbs if desired and taste.
Bon appetite!
God bless you!
Your comment will be published on behalf of '
Guest
'.
Login
here!