Green dessert "Winter (palace)"
367
11.01.2015 18:43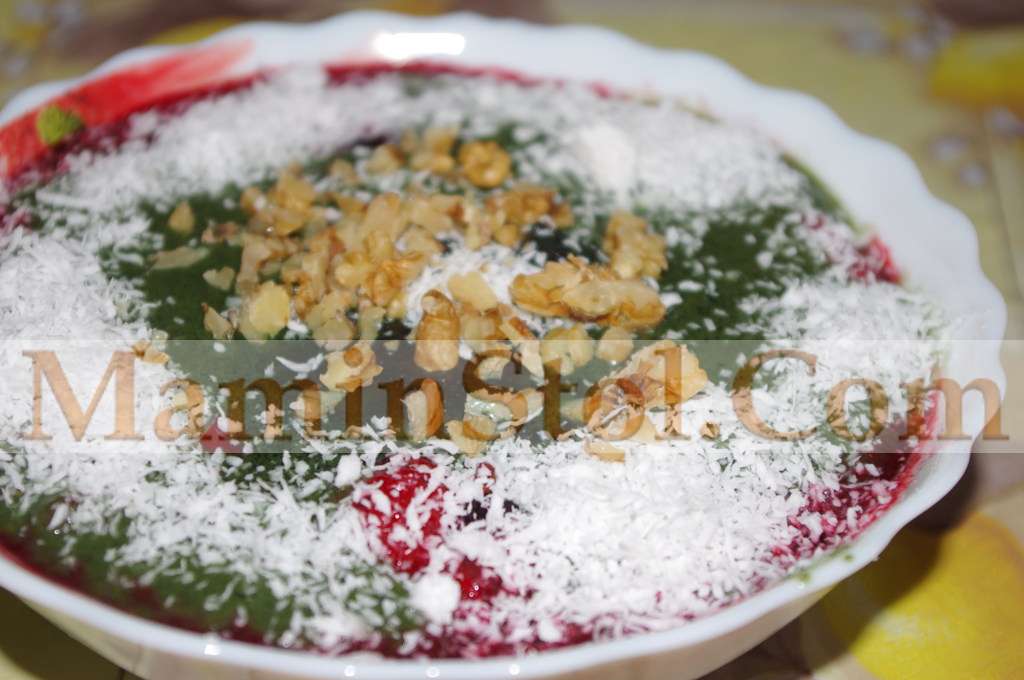 In winter time, such a green dessert as breakfast or dinner will be extremely useful.!
He is preparing quickly, the main thing is to defrost from the evening of the berry (the very ones that you carefully prepared in the summer). Greens for dessert can be used both fresh and dried, or rather their combination, maximally enriching the composition of the final product :))))))))))
God bless you!
Essential Products:
apples 4-6pcs.
bananas 3-4pcs.
raw seeds 0,5 - 1St.
greenery (spinach, any wild plants) 2 beam
natural sweetener По вкусу!
water 0,5 litres
frozen berries 200gr
coconut flakes, walnuts for decoration
Method of Preparation:
Pre-Defrost Berries (if there are no seasonal).
Pour water into the blender bowl, add chopped on 4 apple parts (without seeds), bananas, seeds and mix until smooth at high speed.
Then add the greens and A sweetener. По вкусу! (for example, several dates) and grind again until smooth.
We lay on the bottom of deep plates (in portions) berries and fill with our dessert (in the middle so that there are beautiful stains). Decorate with walnuts on top (chopped), sprinkle the edges with plenty of coconut (both tasty and beautiful).
Bon appetite!
Your comment will be published on behalf of '
Guest
'.
Login
here!