Banana Chia Pudding
285
24.12.2016 12:13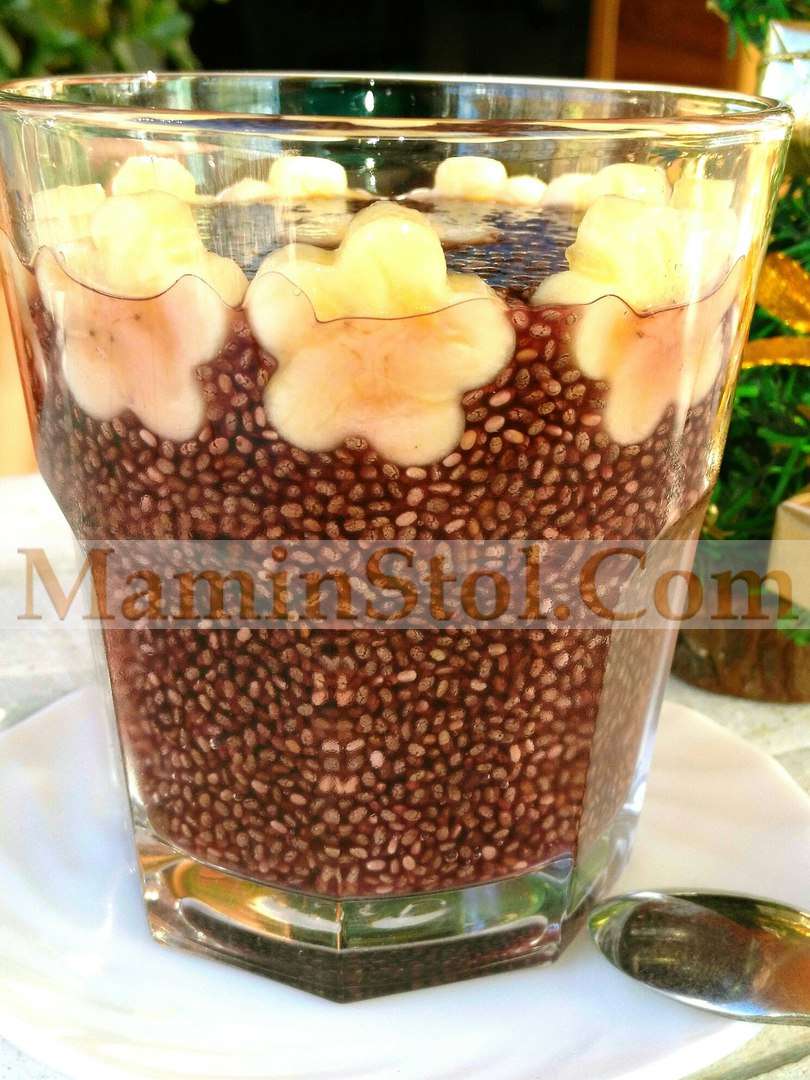 Today we're preparing a simple, but very tasty and healthy chia pudding.!
There are legends about the benefits of chia seeds and they are close to reality, just think:
total 85 calories;
day-off 2 times more omega fatty acids-3 than in 100 grams of salmon;
41% from the daily norm of dietary fiber (fiber);
day-off 6 times more calcium than in a glass of milk;
32% from the daily intake of magnesium;
day-off 6 times more iron than spinach;
for 64% more potassium than one banana;
twice as many antioxidants than blueberries.
Chia seeds also contain: zinc, phosphorus, vitamin A, E and C, thiamine, niacin, riboflavin - why not super food!
Prepare the seeds in advance (at least an hour), as they must be nourished and make the mass jelly-like. Usually chia seed puddings are soaked overnight - in the morning the perfect pudding is ready to eat!
God bless you!
Essential Products:
Chia seed 0,5St.
Grape juice 1St.
banana 1pcs.
Method of Preparation:
In the evening (or at least an hour before meals) mix juice with seeds and refrigerate.
Before use, take out, add banana slices and a super healthy breakfast is ready!
Bon appetite!
God bless you!
Your comment will be published on behalf of '
Guest
'.
Login
here!