Spiced chocolate with hazelnuts
147
30.01.2017 17:45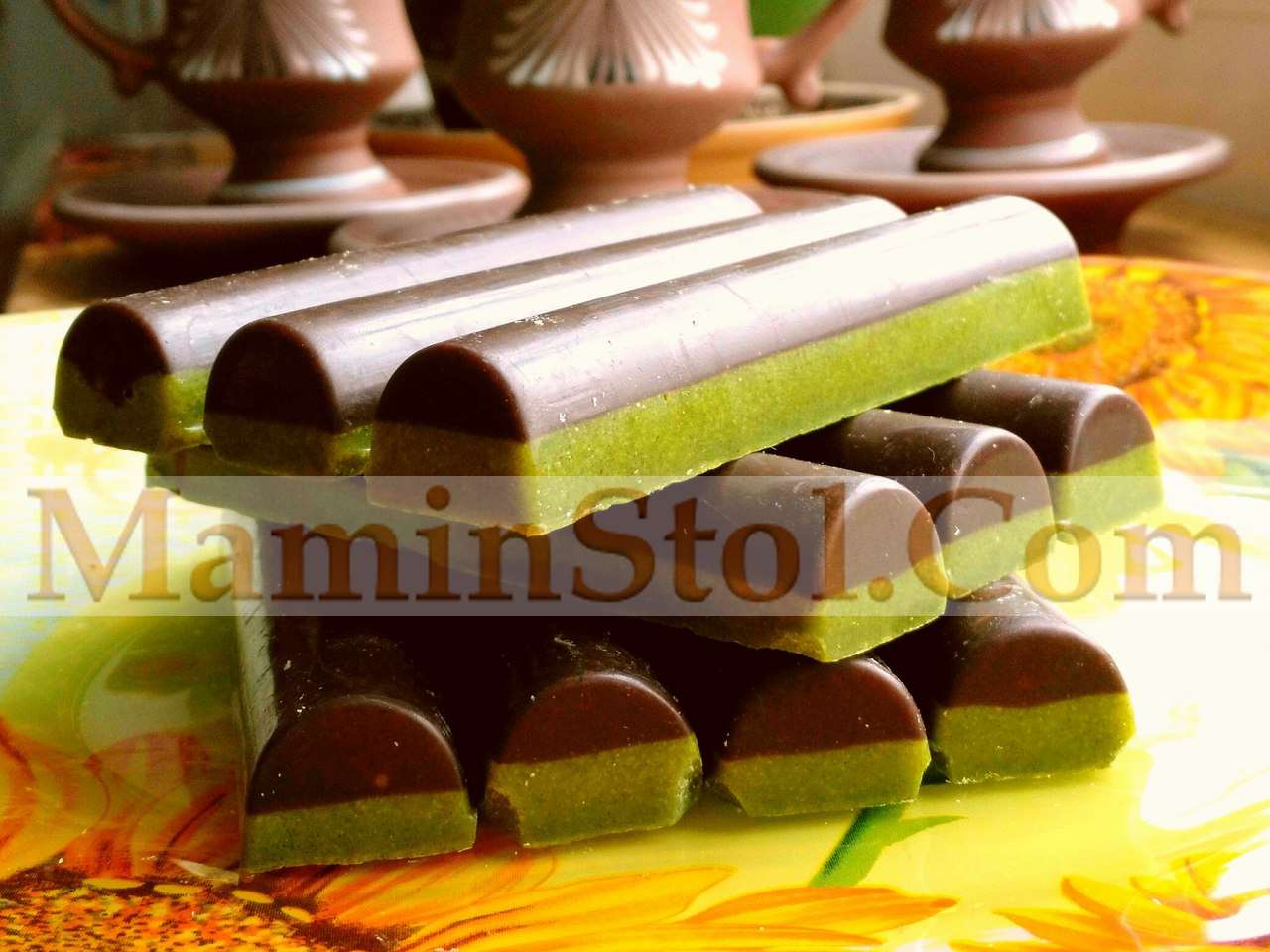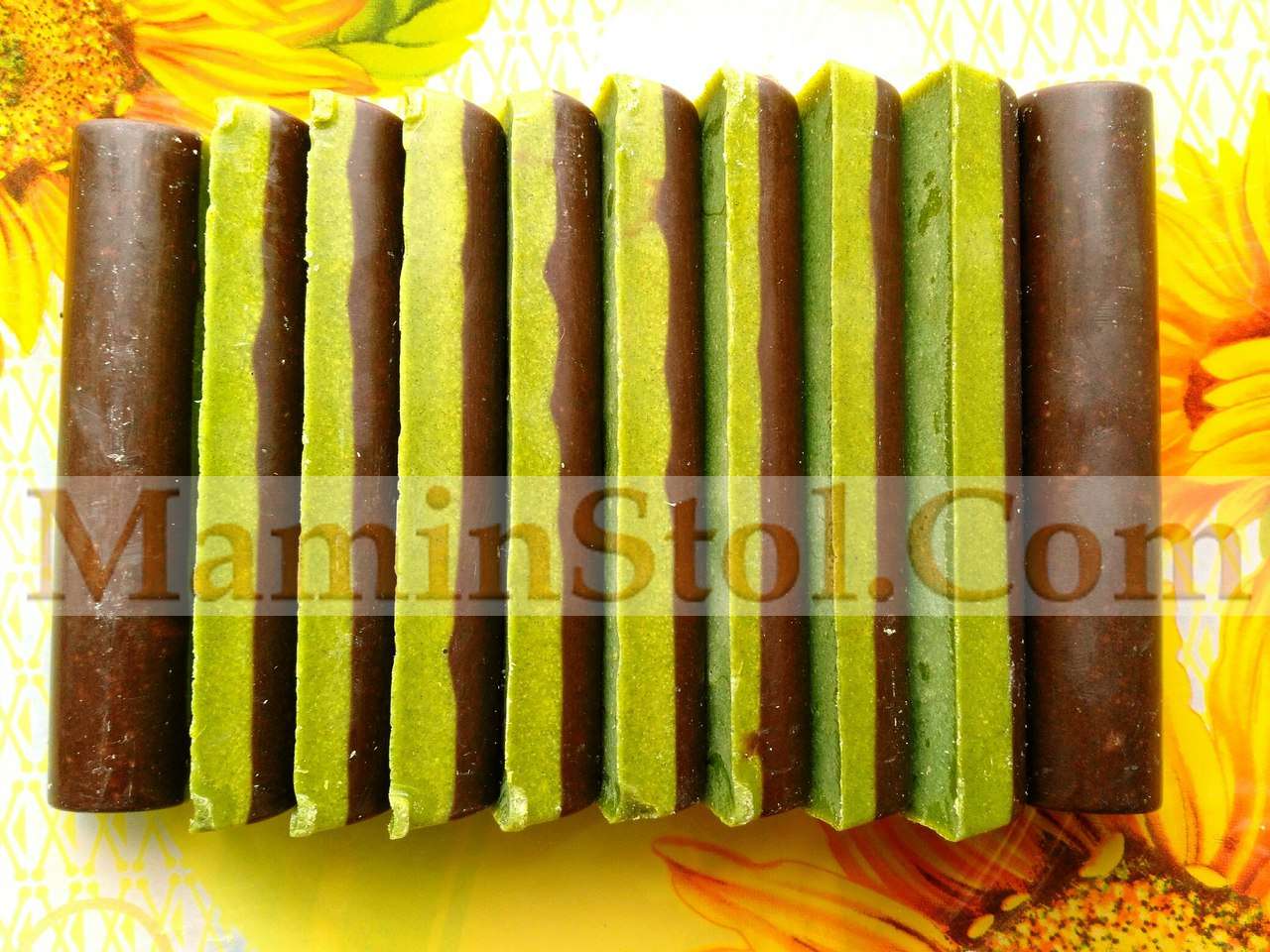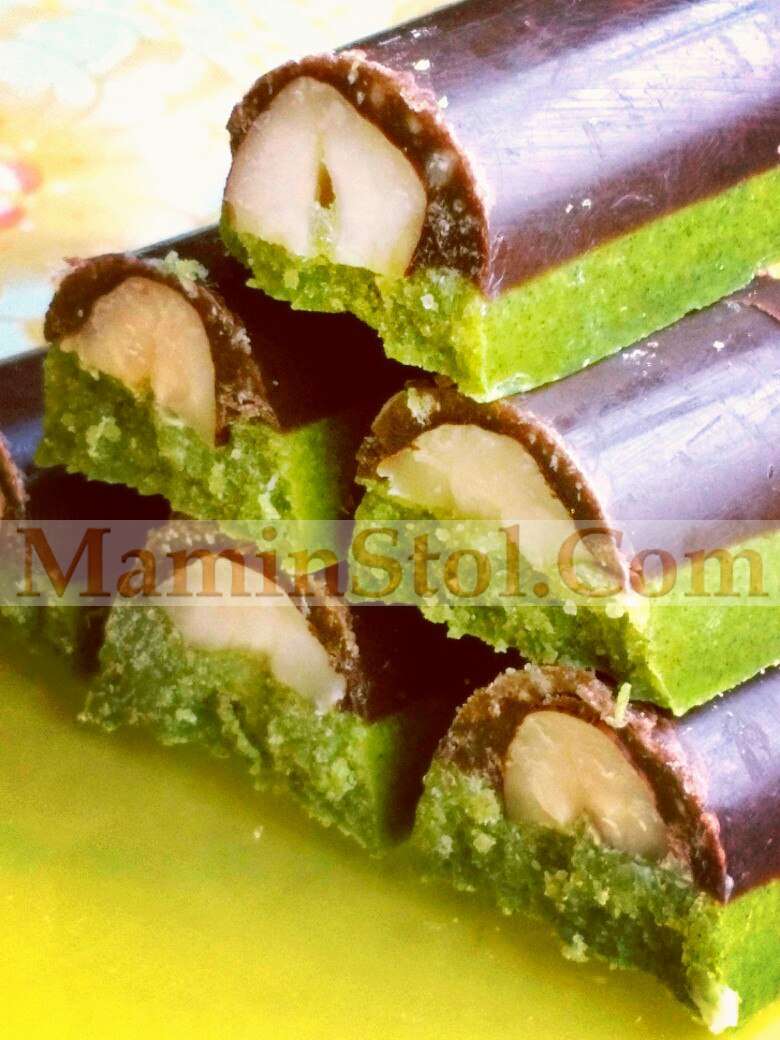 Today we learn how to cook chocolate with spices, two-tone, with a secret ingredient inside (with hazelnut:)).
Original, beautiful, unusual and of course delicious, and most importantly, without harmful and poisonous foods and additives, but only with healthy!
God bless you!
Essential Products:
Cocoa butter 100 cane sugar 100 cacao 40 gr Hazelnuts handful For a color layer:
Cocoa butter 100 cane sugar 100 gr spirulina 1 hours.l turmeric 1 hours.l ground nutmeg 1/4 hours.l salt pinch
Method of Preparation:
First prepare the top chocolate layer: in a water bath melt the crushed cocoa butter. When the mass melts on 60-70%, add cocoa and sugar (pre-ground into powder) and thoroughly mixing measure the temperature. When the mass reaches temperature 43-46 degrees, remove from the bath and continue to stir until the mass cools down to 35 degrees.
Then pour the chocolate into the mold and spread it with one even layer of half the hazelnuts. Put in the refrigerator to freeze.
At this time, prepare a color layer for filling: also in a water bath we melt cocoa butter, then add icing sugar with spices and salt and, upon reaching 43-46 degrees, remove the mass from the bath and stir until the mass reaches a temperature 35 degrees. Then pour the colored mass into our mold on top of the hazelnuts and leave in the refrigerator for another 15-30 minutes.
Bon appetite!
God bless you!
Your comment will be published on behalf of '
Guest
'.
Login
here!