"Pancakes" with bananas
396
16.11.2013 16:13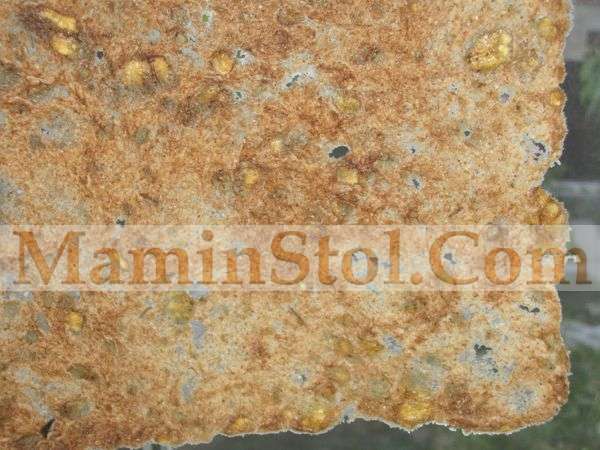 Very tasty raw food "pancakes"!
They turn out quite soft and flexible. (do not break in hands) and good both on their own and with different fillings (For example with the chocolate)...
Try it, you will love it!
God bless you!
Essential Products:
Sesame (sesame cake) 4St.
dates 50pcs.
water 1St.
bananas 5-7pcs.
Method of Preparation:
Dates (PITTED :)))) grind together with water in a blender until smooth, put in a bowl and mix with sesame cake (remaining after cooking sesame milk), either ground sesame seeds (in a coffee grinder).
Then add very ripe bananas, kneading them with a fork to small pieces.
Spread the resulting dough with a thin layer on dehydrator sheets or a baking sheet of the oven for drying..
Dry at temperature 39 degrees 10-12 of hours.
Eat please.!
Bon appetite!
Your comment will be published on behalf of '
Guest
'.
Login
here!