Root celery soup with persimmon apples
87
17.10.2016 11:10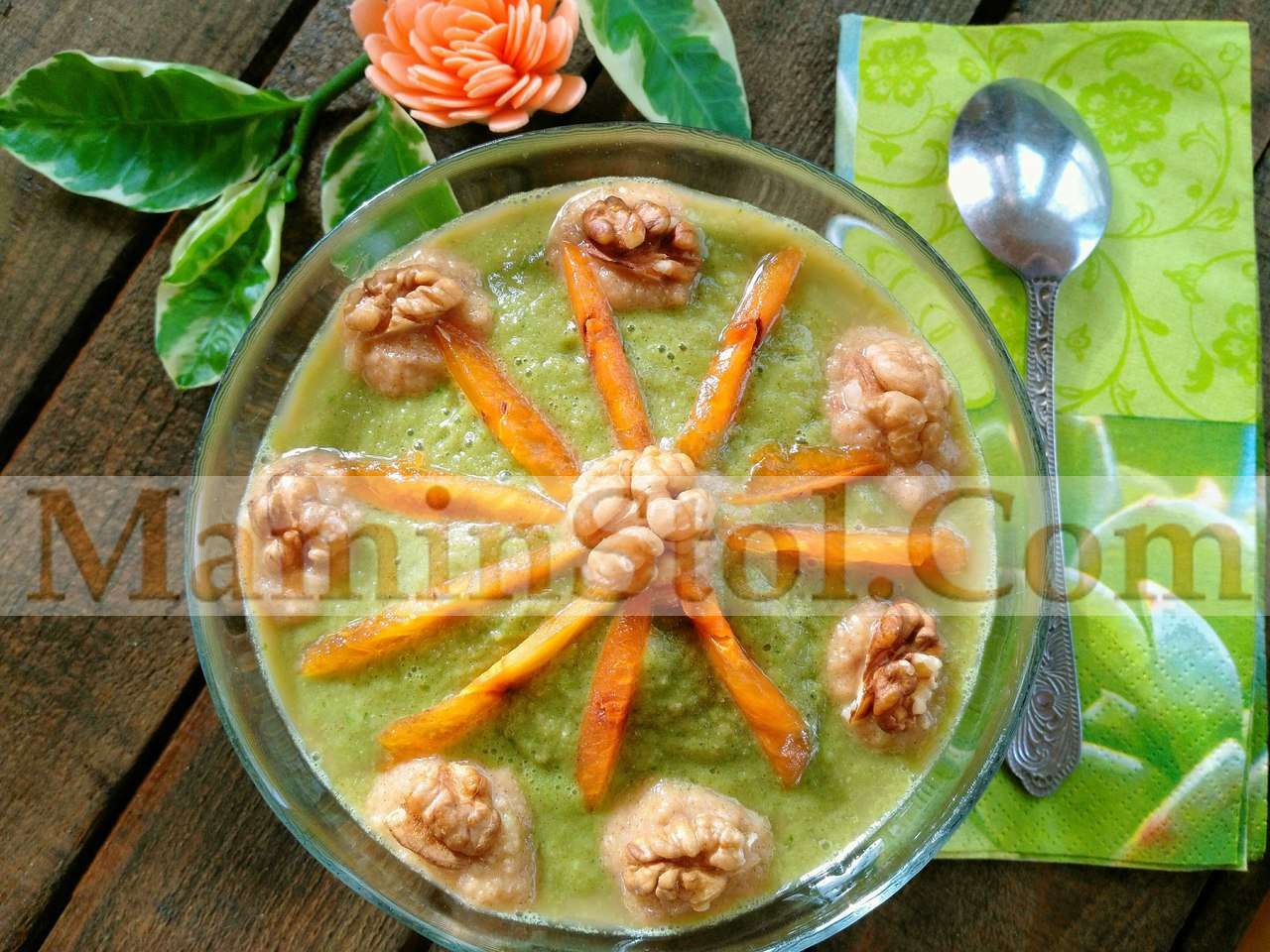 Tasty and healthy living soup!!! Adjust the sweetness with the number of dates, the density with water (in the recipe, the density is closer to the soup puree)...
Eat please.!
Essential Products:
celery root 0,5pcs. (180gr)
apples 2pcs. (350gr)
dates 8-10pcs.
water 1,5St.
Cashew 1/3St. (handful)
spinach 0,5beam
banana 1pcs. (for a smooth consistency, you can without it)
Persimmon 2-3pcs.
walnut 2pcs. (For decoration:)
Method of Preparation:
We clean the root celery with a manual slicer (It's very convenient.) from the peel, apples from the core (seeds can be used), dates from pits, banana from peel, - everything (except persimmons and walnuts) wash, cut into several parts, add water and grind in a blender bowl into a smooth smooth.
Pour in portions and add chopped persimmons, decorate with walnuts.
Bon appetite!
God bless you!
Your comment will be published on behalf of '
Guest
'.
Login
here!