Carrot and almond soup
358
23.12.2012 20:20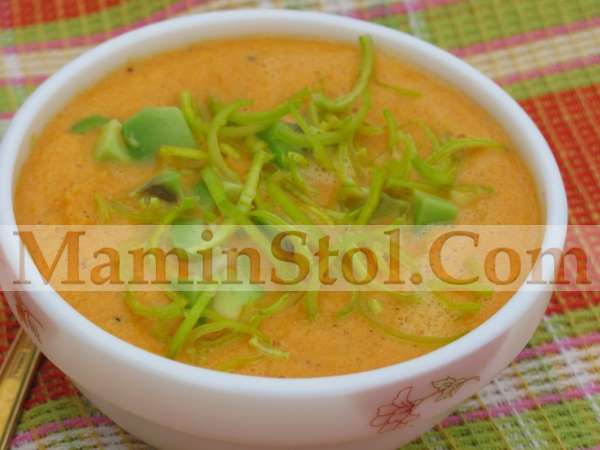 Delicious almond milk carrot soup with slices of avocado - try and be healthy!
Essential Products:
almonds 1St.
carrots 500gr
water 1litre
celery root 50gr
avocado 1pcs.
Himalayan salt 1,5hours.II
coriander 0,5hours.II
leek (to taste)
Method of Preparation:
Grind almonds with water in a blender bowl at high speed 1 minute, then filter through a sieve and pour the resulting almond milk back into the blender bowl. The remaining cake is used for the manufacture of cookies, etc..
In almond milk, add carrots cut in large pieces, celery root, salt and grind until smooth.. Pour the resulting base for the soup into the tureen and add diced avocado and coriander - mix
Serve soup, sprinkle each serving with straws leek to taste.
Bon appetite!
Your comment will be published on behalf of '
Guest
'.
Login
here!