"Kefir" with berries
660
06.03.2012 13:54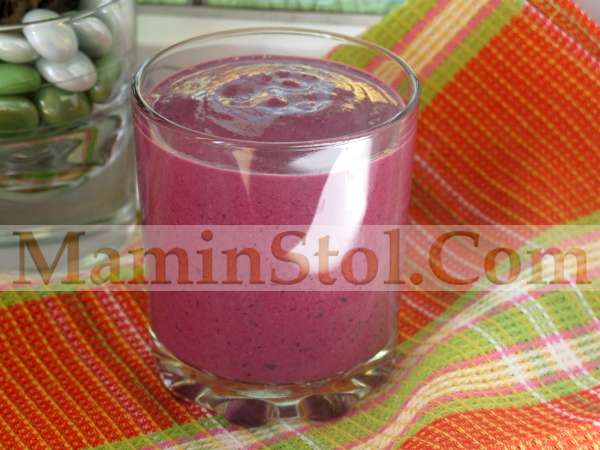 A wonderful raw food analogue of the popular fermented milk drink - kefir!
Berries for "kefir" it is advisable to choose with sourness, or add 1hours.l of lemon juice - it turns out amazingly tasty, rich, satisfying and of course a healthy drink!
Dates can be replaced with raisins, or with natural Jerusalem artichoke or Agave sweetener syrup..
God bless you!
Essential Products:
dates 15pcs.
water 3St.
sunflower seeds 2St.
banana 2pcs.
Soft fruits 500-600gr
Method of Preparation:
In a blender bowl, place the peeled and washed dates and 2 glasses of pure water - beat for a couple of minutes. Then add raw seeds (No Skin), more 1 a glass of water and bananas - beat until smooth.
Last add berries (I have blueberries and raspberries) and beat everything together for another half minute.
Wonderful "kefirchik" with berries ready!
Exit about 2x liters.
Bon appetite!
Your comment will be published on behalf of '
Guest
'.
Login
here!