Health
362
10.01.2011 12:12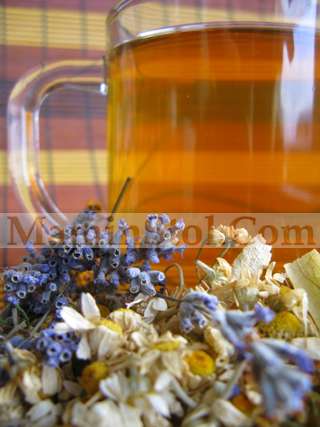 Fluid is extremely necessary for our body and is very important.: WHAT WE DRINK! Of all the drinks, the best and most beneficial for our body is simple WATER.. Well, if you don't want to drink water alone, then on the basis of it we will prepare a healthy drink with medicinal herbs that carry all the riches of wildlife!
God bless you!
Essential Products:
linden flowers 5gr
lavender flowers
lemon balm
Chamomilla recutita
lemon 0,5pcs.
water 1 litre
Method of Preparation:
Before cooking, rinse the teapot with boiling water. Put herbs and half a lemon in it and pour one liter of boiling water. Insist no less 15 minutes. Use as a brew or strong tea, but it is not recommended to drink such strong tea more than one glass a day.
Bon appetite!
Your comment will be published on behalf of '
Guest
'.
Login
here!