12 month. Casserole rice with apples
69
20.12.2010 08:16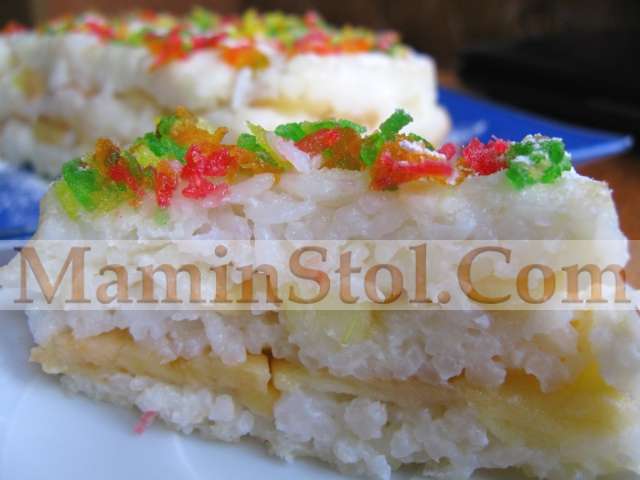 In 12 months, the baby is already familiar with many products and mom always tries to diversify his diet so that the child receives everything necessary for healthy development and growth. Nutritionists recommend paying special attention to vitamin dishes so that there is no vitamin deficiency (especially for artificers). Try to cook a nourishing rice casserole with apples for your little one - an apple will give the baby the necessary vitamins and minerals, and rice will replenish energy costs and serve as an important source of protein (6,4 MR. 100 200 g rice), Carbohydrates (72,5 d) and minerals (potassium 70 mg, calcium 30 magnesium, 38 mg phosphorus 104 mg).
Essential Products:
rice 1 cup
water 1,5 cups
chicken egg 1pcs.
apple 3-4pcs.
dairy butter, 10gr
sugar,
Method of Preparation:
Cook the rice. in salted water. When it cools down a little, add egg yolk to it, stir. In a separate bowl, whisk the whisk into the foam ('And it will take,' 4-5 minutes) and also enter into rice, gently mix. Peel the apples from the skin and cut into slices.
Grease refractory dishes with butter and spread in layers: rice and apples. Sprinkle apples with sugar. The last layer should be rice. Bake in the oven with 180 degrees 25-30 minutes. If you cook such a casserole for an older baby (After), you can decorate the casserole with bright candied fruits, rubbed through a fine grater.
Bon appetite!
Your comment will be published on behalf of '
Guest
'.
Login
here!