Pancakes with carrots and apple
426
10.02.2011 06:54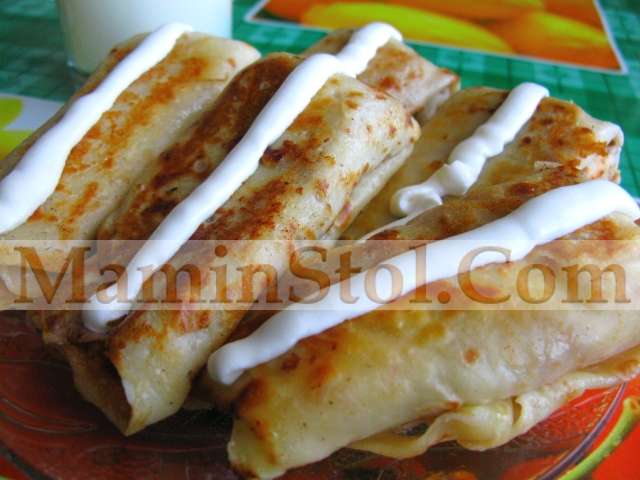 Continuing a series of healthy breakfasts for our little gourmets. I will not describe in detail, but simply recall the usefulness and undeniable value of the orange beauty of carrots and modest "доктора," apples. If at least one of them is present at a family breakfast - this is a huge plus for health, and we will invite them to us right away together!
We will prepare from them a useful filling for thin pancakes and give them to our babies with milk and sour cream! I used pancakes frozen earlier, it's faster, but you can bake a small amount of fresh pancakes, just for breakfast.
My children, frankly, do not like carrots, but these pancakes dared very quickly and with great appetite! This again reminded me of how much depends on the ability of mom to cook a healthy product.... The health of your children is very much dependent on you, dear mothers!
Essential Products:
ready-made pancakes 5pcs.
carrots 1pcs.
apple 1pcs.
dogwood puree 1St..II
dairy butter, 50gr
sour cream 2St..II
Method of Preparation:
As I wrote earlier, when baking pancakes, I always freeze most of them, so at any time there is an opportunity to quickly prepare a delicious breakfast or snack on their basis.
For the filling, rub the carrots on a fine grater and fry it in butter, then add the grated apple without the skin to it and simmer for another minute.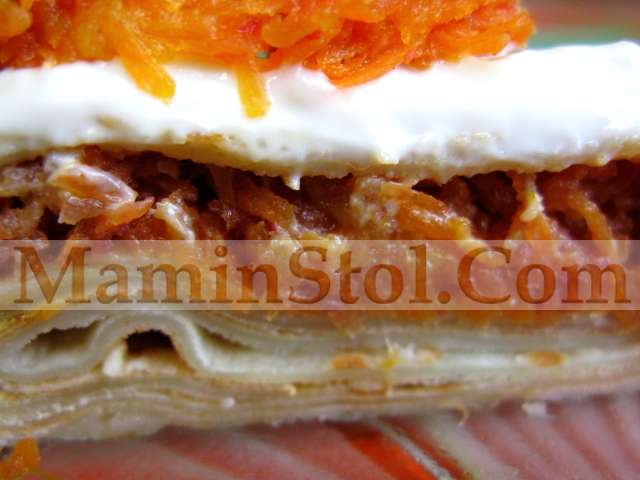 In a warm filling, add mashed dogwood (raw, grated with sugar) - he will give the necessary acidity and add vitamins to our pancakes.
Wrap the filling in pancakes and fry them on two sides in butter - one minute, for browning. Serve with sour cream and warm milk.
Bon appetite!
Your comment will be published on behalf of '
Guest
'.
Login
here!