Corn porridge with fruits
1293
20.11.2016 11:10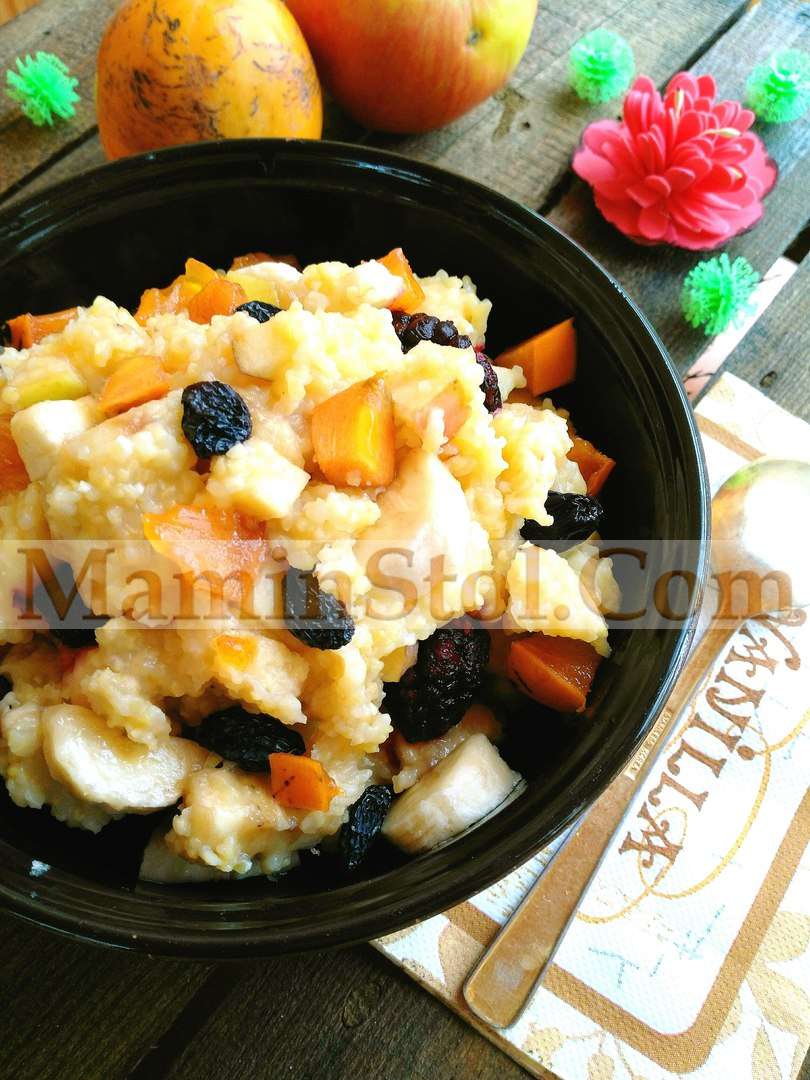 If you consider cereals mandatory in your diet and in the diet of your children, then enrich them with live products (when the cereal cools to a warm state) - let your cereals not be empty, but full of living ingredients for good health!
Eat please.!
Essential Products:
corn grits 1St.
coconut oil 40gr
apple 1-2pcs.
persimmon Korolek 1pcs.
banana 1pcs.
Soft fruits 100-200gr (I have black mulberry)
raisins 30gr
Method of Preparation:
Boil corn grits in the ratio 1:3 - 1 a glass of washed cereals + 3 glasses of water. Season with coconut oil (or other oil that you use, thanks to it, the cereal will not become a stone when it cools).
While the porridge cools down, cut all the fruit into cubes, soak the raisins on 15-30 minutes and then wash it well.
Mix everything together when the porridge is a little hotter than the warm state and immediately serve!
Bon appetite!
God bless you!
Your comment will be published on behalf of '
Guest
'.
Login
here!