Garnish vegetable with green peas
378
17.04.2017 17:45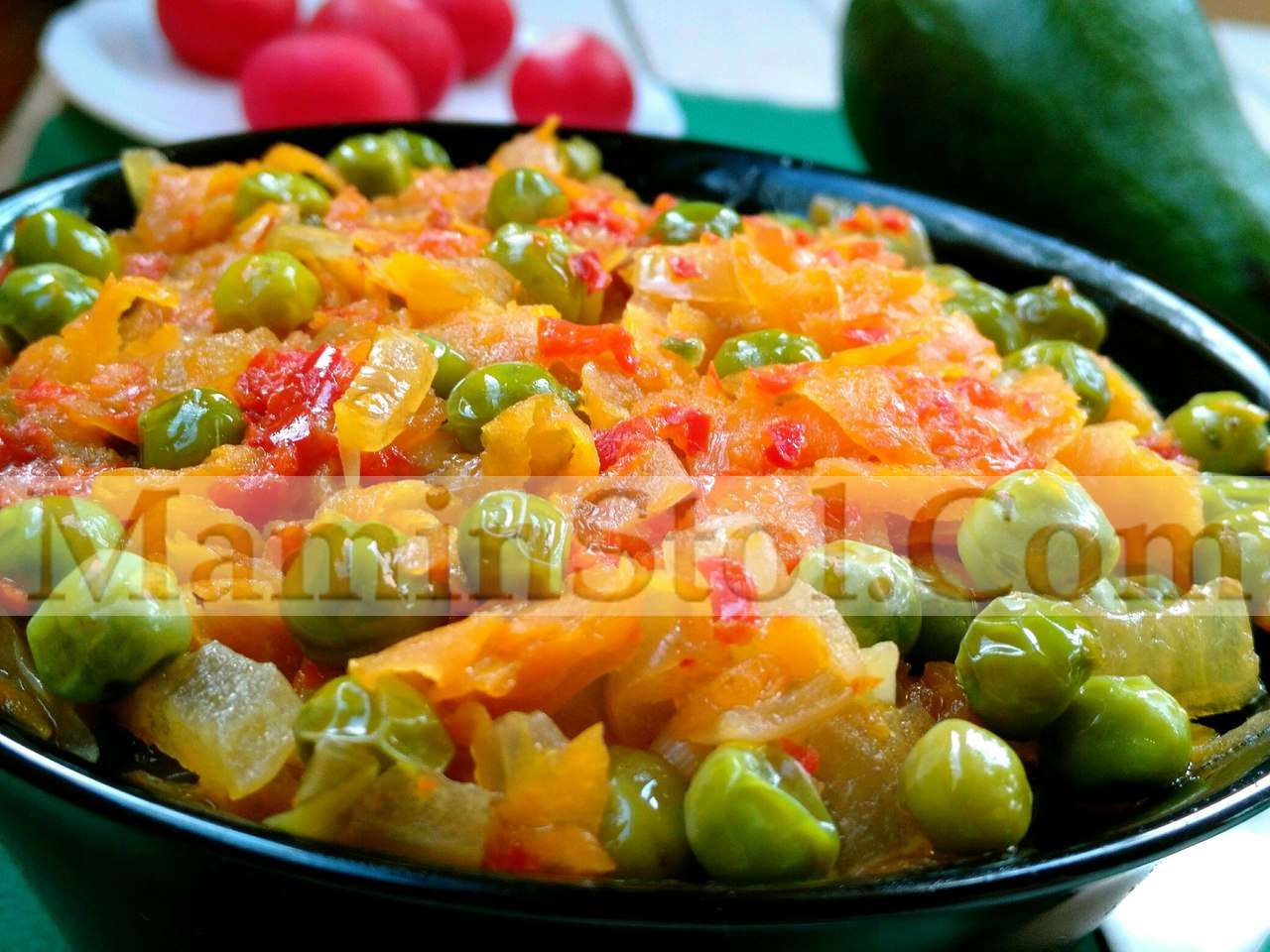 A delicious vegetable side dish can be served both as an independent dish and as a complement to cereals, stuffed vegetables, fried tofu or chickpea puree.
Eat please.!
Essential Products:
Green Peas 1 st onion 2 pcs carrots 2 pcs bell pepper 1 pcs. (you can take adjika or winter preparation of pepper)
soy sauce 2 St.. l ghee ghee 3 St.. l salt to taste water 0,5 st garlic 2 fresh greens to taste
Method of Preparation:
Fry the onion in ghee, then add the carrots grated on the grater, julienne the bell pepper and fry, stirring, stirring for another five minutes. Then add all remaining ingredients. (except fresh herbs), mix and cover. Stew for five minutes, try and adjust the salt (seasoning to taste). If vegetables are ready - turn off.
If you use fresh peas in season (not frozen), then it's worth adding it two minutes before turning it off so that it has time to soak and merge into the general gamut of taste, but not digest.
Serve sprinkled with plenty of fresh herbs to taste.
Bon appetite!
God bless you!
Your comment will be published on behalf of '
Guest
'.
Login
here!