Amaranth side dish with zucchini
983
10.05.2017 17:45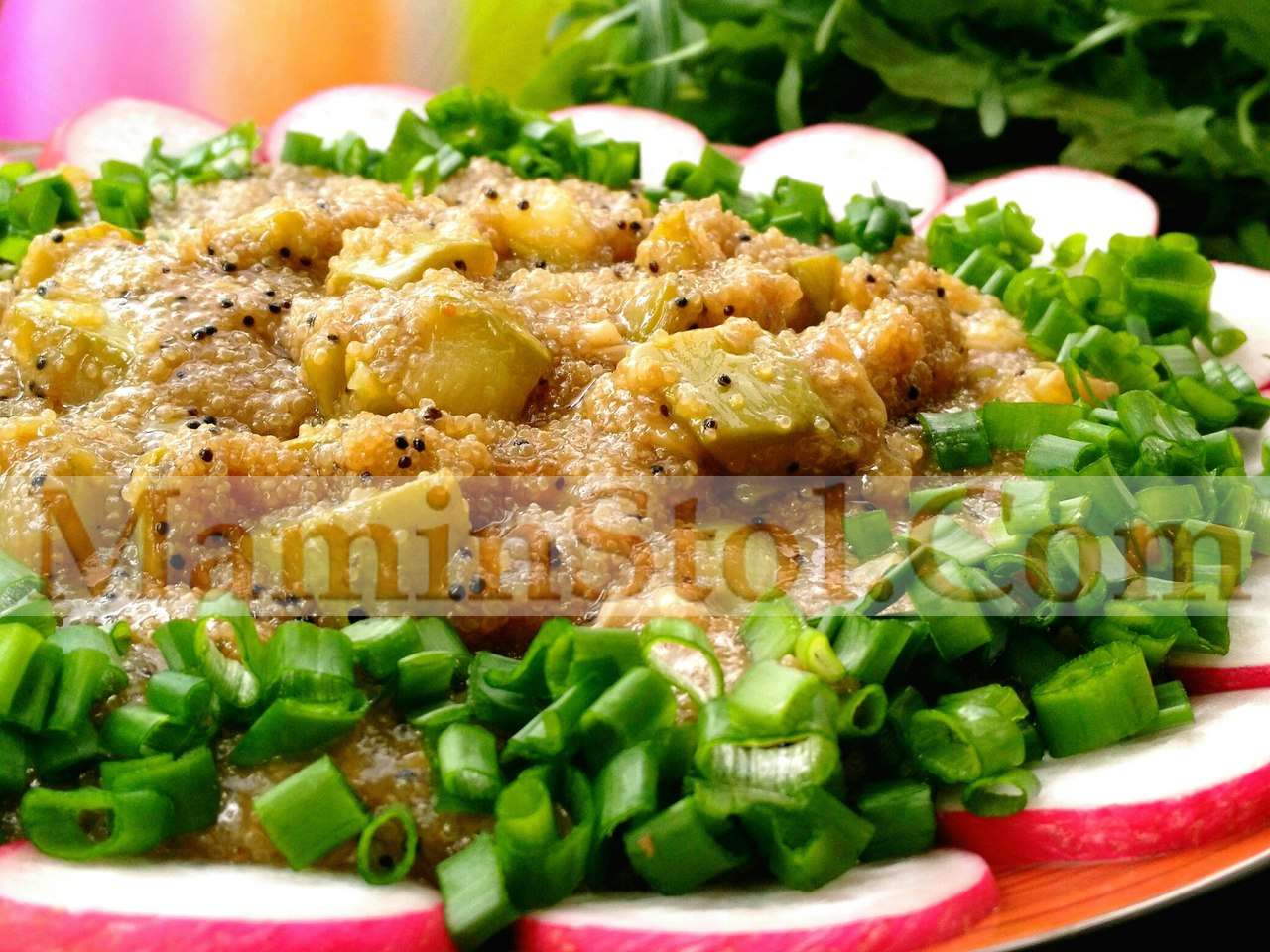 Amaranth seeds - another super product, not deservedly uncommon in the diet of modern man.
Amaranth dishes are very nutritious, have a nutty taste, contain many trace elements and vitamins, which are preserved during heat treatment and bring a lot of benefits to human health.
Be sure to check out this great product.!
Eat please.!
Essential Products:
amaranth seeds 0,5 art zucchini 1 pcs. (250 gr)
water 1,5 st garlic 2 clove frying oil (melted or vegetable) 2-3 St.. l salt, spices to taste soy sauce 1 St.. l greens to taste
Method of Preparation:
Cut the zucchini into small cubes and fry in oil until golden brown, then add the finely chopped garlic and fry it with the zucchini for a minute or two.
We send amaranth seeds with water and soy sauce to zucchini - simmer over low heat under a closed lid until the amaranth seeds are ready. In the process of cooking, the mass must be stirred several times.
When the water is completely absorbed, turn off the fire and let stand for half an hour under a closed lid.
Serve with fresh vegetables, sprinkled with herbs to taste.
Bon appetite!
God bless you!
Your comment will be published on behalf of '
Guest
'.
Login
here!