Almond Tomato Soup
328
25.11.2011 18:36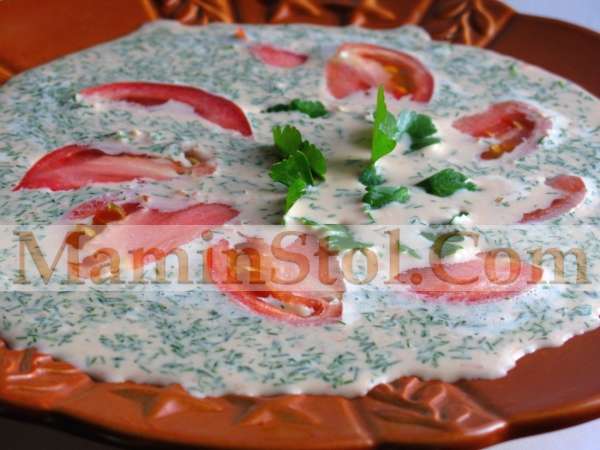 Dear moms! Do not get involved in meat broths in the menu of your beloved children - replace them more often with nuts "- bouillons" and live soups based on them.
Children eat such soups perfectly, and they, in turn, perfectly respond to the needs of a growing organism, nourishing each cell with the most valuable elements.
This soup is very simple and is eaten very quickly.! Due to almonds, the soup is quite satisfying and fatty..
God bless you!
Essential Products:
almonds 1St.
water 3-4St.
carrots 1pcs.
garlic 1 clove
and tomatoes. 4pcs.
Dill 1 hair bun
soy sauce 2St..II
Method of Preparation:
Using a blender, grind a glass of almonds with one glass of water into a smoothie.. Add another glass of warm water, mix again with a blender, then filter: use almond milk further in preparation, and leave the cake for fruit desserts.
Add to walnut "broth" garlic, raw carrots (cut into large circles), Dill (or other greens to taste), a glass of warm water and grind again to a more or less uniform consistency.
If necessary, you can add more water, soy sauce or a pinch of salt and mix well.
It turns out about 4 full servings: when serving, cut fresh tomato into thin slices.
Bon appetite!
Your comment will be published on behalf of '
Guest
'.
Login
here!