Strawberry
361
25.03.2011 06:24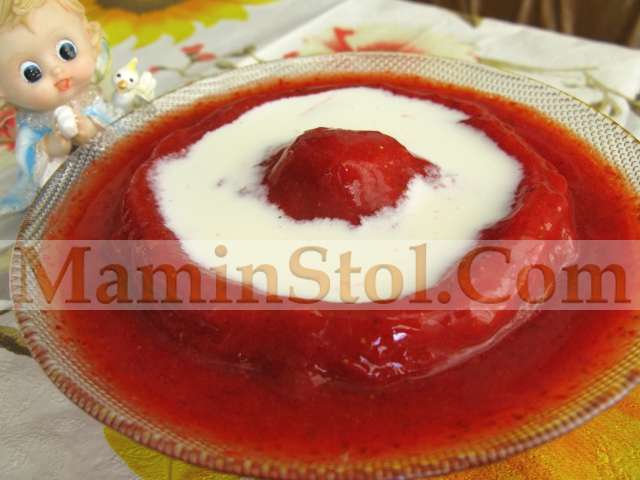 Strawberry - an excellent berry for health of both adults and children! The high content of zinc, vitamin C, folic acid, iron as well as the powerful anti-inflammatory and antimicrobial properties of strawberries strengthen the immune system and have a beneficial effect on the whole body, preventing diseases or helping to cope with them more quickly.
The only warning for babies is that strawberries are a strong allergen and if your child is prone to allergies, you should take it with caution, washed down with any dairy product.
Try delicious and healthy soup from this wonderful berry.: everyone understands that children eat such a dish with great appetite... And my parents.!
Essential Products:
strawberry 0,5kg
sugar 2-3St..II
cream 150gr
Method of Preparation:
Wash strawberries (or defrost), sprinkle with one tablespoon of sugar and let stand 15-20 minutes. Then, using a blender, turn the berries into mashed potatoes. Whip cream with the remaining sugar and add to the strawberry puree. Beat everything together for another half minute.
Serve the soup with cream.
Bon appetite!
Your comment will be published on behalf of '
Guest
'.
Login
here!