Lentil Pumpkin Puree Soup
273
17.12.2017 13:07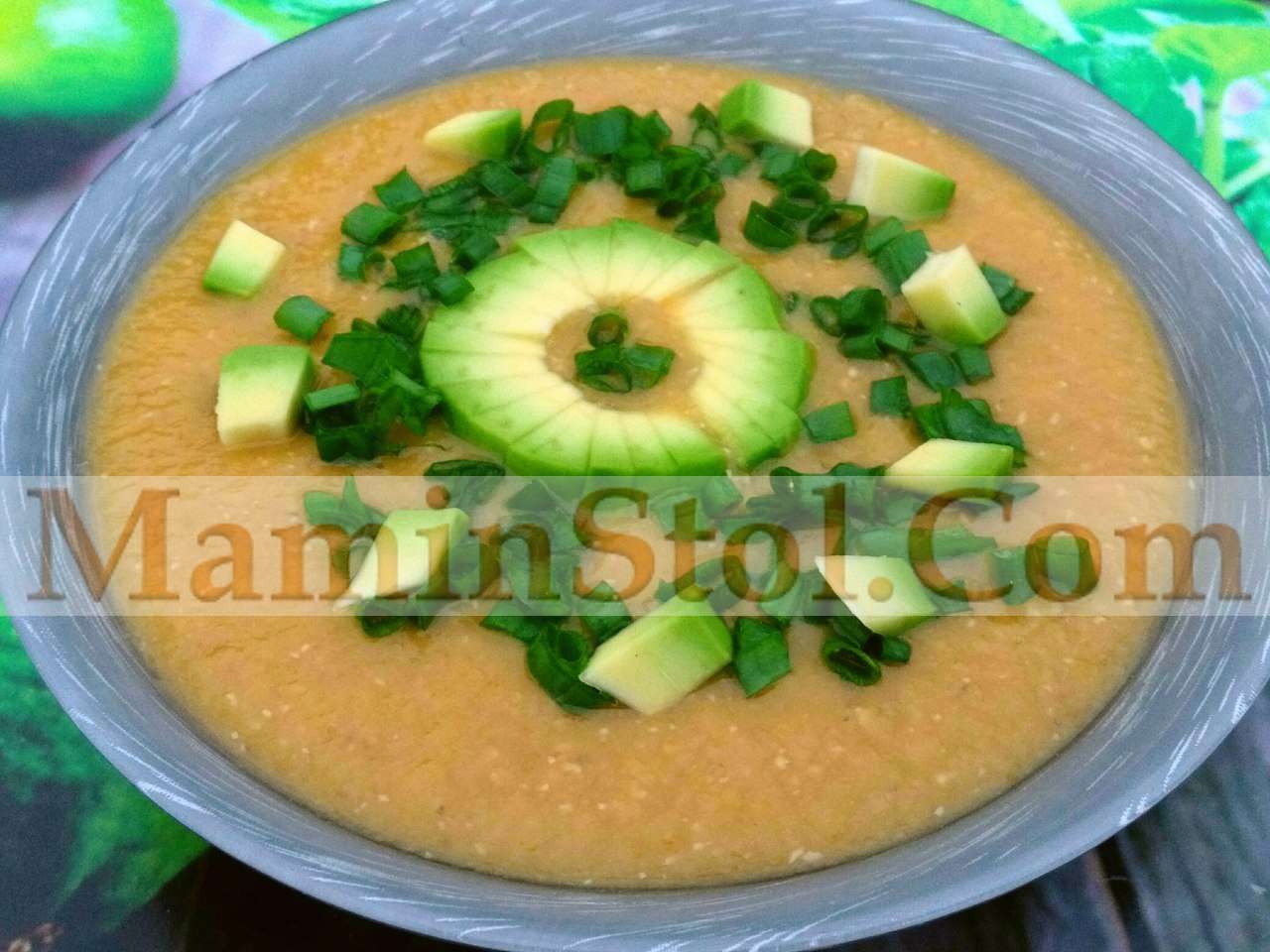 A simple and very tasty soup with a high content of protein and a number of other useful substances. A hearty and healthy meal for the whole family!
Moreover, pumpkin does not dominate in it, which is important for those who did not have time to fall in love with an orange vegetable... :)))
Try it, you will love it!
Eat please.!
Essential Products:
Red lentils 1,5 vt Water 2 liter pumpkin 300 c chives 1 beam.
Soy sauce 2 St..l salt to taste
Method of Preparation:
We wash the lentils in two or three waters and set on fire to boil in the indicated amount of water. At the same time we clean, wash the pumpkin and rub it on a coarse grater - we send to prepare for lentils.
When it boils, make a small fire and cook until the lentils are ready.
Let the soup cool slightly, add soy sauce and grind it into a smoothie using a submersible (ИЛИ ИНОГО ЛИЦА) blender. Check for salt and adjust the taste.
Sprinkle with finely chopped green onions, also as an additive mushrooms or avocados are good here, but without them the soup is delicious.
Bon appetite!
God bless you!
Your comment will be published on behalf of '
Guest
'.
Login
here!