Masurdal
347
19.05.2017 17:45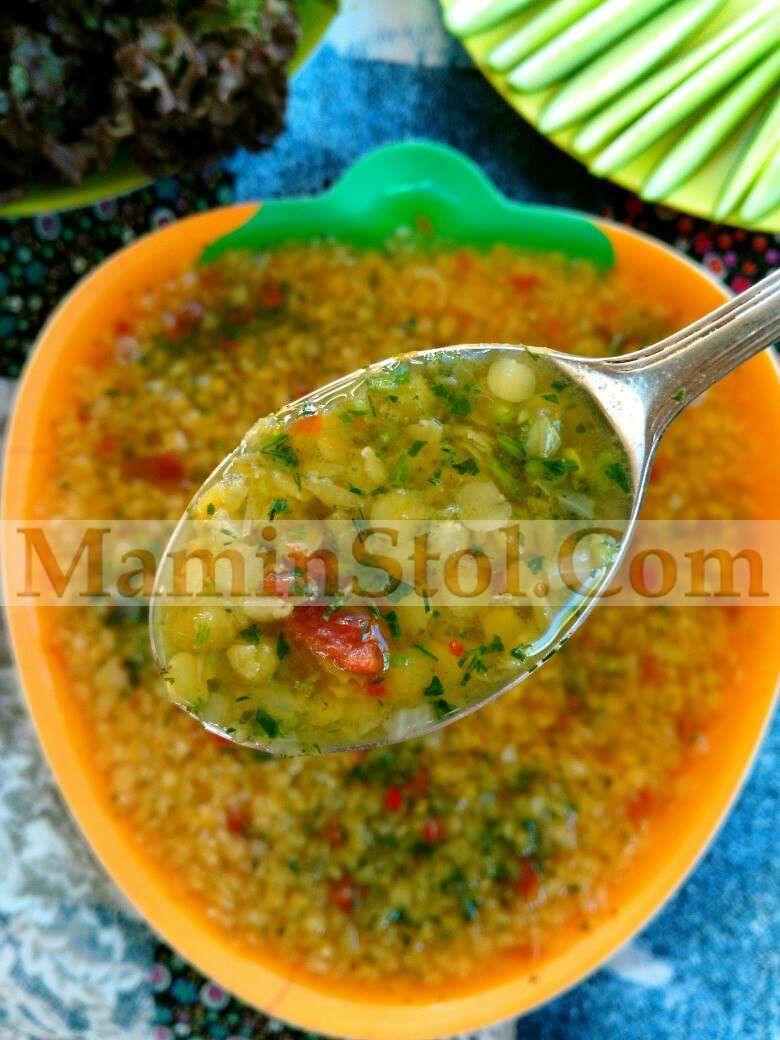 Dal is a traditional Indian dish popular among vegetarians around the world.. It is made from legumes (lentils, chickpeas, masha, beans) with vegetables and traditional indian spices.
Masurdal - a thick soup of red lentils, it quickly cooks and it turns out not only very tasty, but also useful!
Eat please.!
Essential Products:
Red lentils 1 vt Water 1,6 liter onions 1 pcs Tomatoes 2-3 pcs. (in the winter - sun-dried)
Garlic 2 clove Parsley Cumin 0,5 hours. l Ground chili 0,5 hours. l Turmeric 0,5 hours. l Salt to taste Green adjika (Green adjika) 2 St.. II
Method of Preparation:
In a small amount of olive oil, fry finely chopped onions, then add finely chopped garlic, cumin, chili and turmeric. After a couple of minutes, add the washed lentils and water (Vegetable Broth) - cook until lentils are ready.
Five minutes before turning off, add finely chopped tomatoes.
Let the soup cool to 60-70 degrees, add green adjika and chopped parsley, adjust the salt to taste.
Bon appetite!
God bless you!
Your comment will be published on behalf of '
Guest
'.
Login
here!