Salt olives (straightforward way)
213
03.12.2017 13:07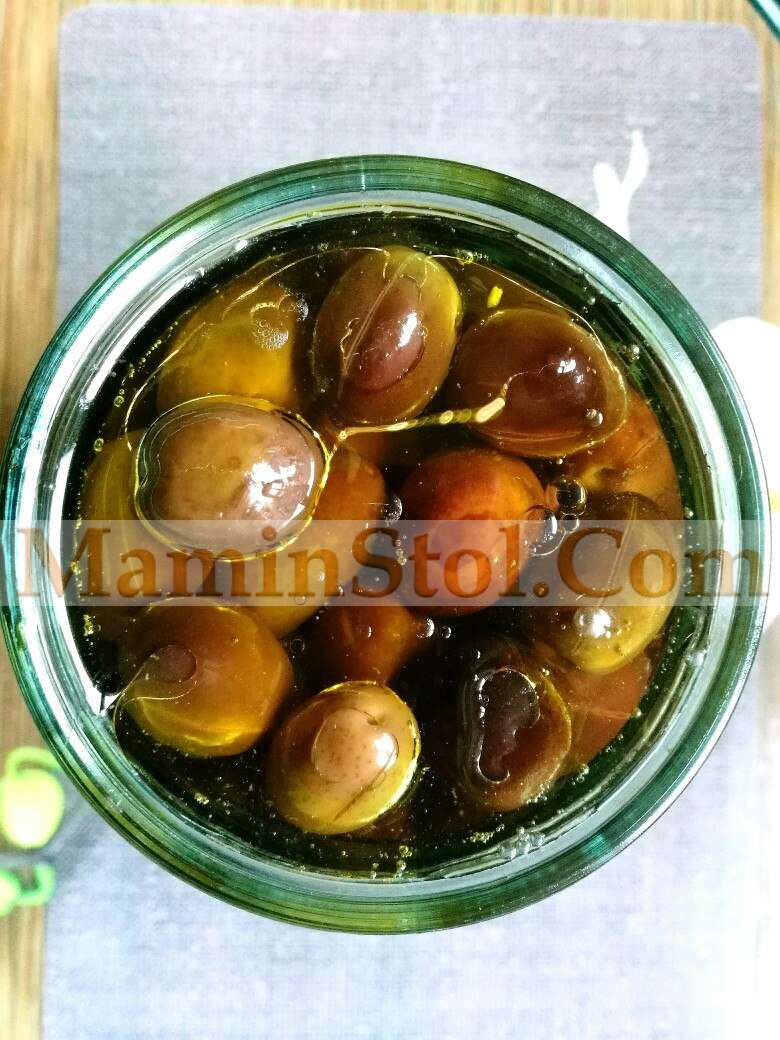 If you have the opportunity to collect fresh olives (larger preferably), then be sure to use it and prepare an excellent supplement to your diet in the form of delicious salted olives.
Essential Products:
Olives 500gr For brine:
Water 0,5 liter salt 150 gr olive oil 2 St..l Apple cider vinegar 1St..II
Method of Preparation:
Soiled olives must first be soaked for several days until the characteristic bitterness disappears.. To do this, put the olives in a suitable container, fill with water and change the water once a day. On average, removes bitterness from 2-x weeks to a month, but it's worth it… :))))
Cooking pickle: bring the water and salt to a boil and let cool to a hot state.
Place the olives in a liter jar, fill with brine, pour oil and vinegar on top, close the lid.
Olives will be ready through 1-2 month (you need to try, depending on the size of the berries), stored without a refrigerator, very tasty!
Bon appetite!
God bless you!
Your comment will be published on behalf of '
Guest
'.
Login
here!