Rapana with vegetables
1037
21.02.2011 22:55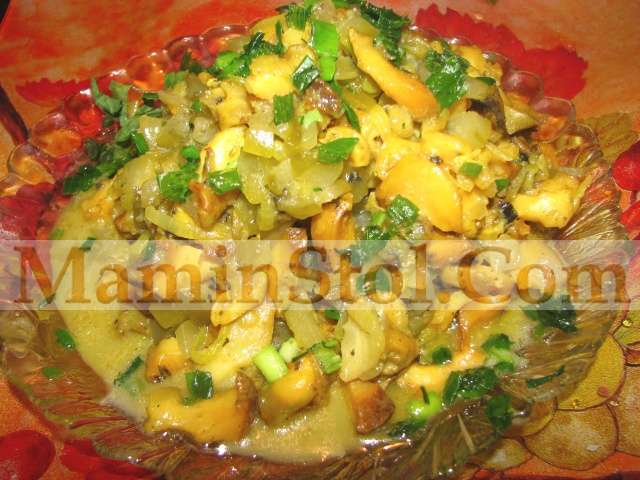 The first find of a rapana in the Black Sea refers to 19472021. But the massive use of this mollusk, on our shores, began relatively recently. Rapana meat is very tasty and healthy.. Like most marine delicacies, rapana contains a large amount of mineral elements such as iodine, iron, phosphorus, potassium.
Prepare a rape with vegetables today!
Essential Products:
Rapana 300-400gr
the bulb onion 1pcs.
Sweet pepper 200gr
salt to one's taste
vegetable oil 30gr
greenery
Method of Preparation:
We use already cleaned, frozen rapana meat. Defrost, wash and dip in boiling water on 2 minutes. If the meat stays in the water longer, it will become too harsh. Take out and cut into thin slices.
Dice onion and bell pepper. First pass onion until golden brown, then add pepper and fry 4-5 minutes. Now add the rape meat to the vegetables and, stirring, fry 5 minutes. Salt and sprinkle with herbs. The dish is ready, serve hot.
Bon appetite!
Your comment will be published on behalf of '
Guest
'.
Login
here!