Sweet dumplings with cottage cheese
1889
20.04.2011 06:59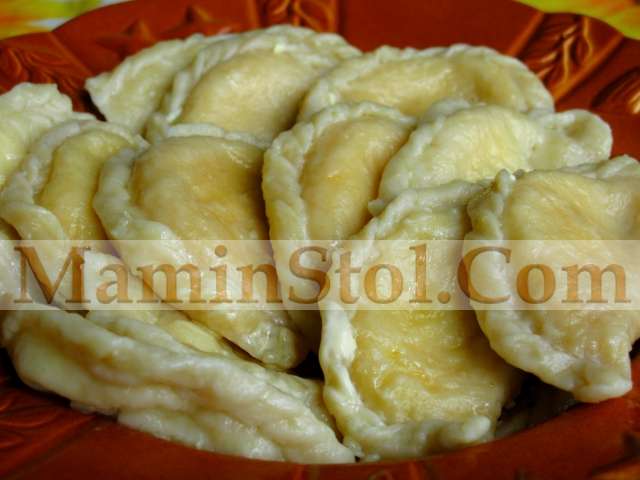 I bring a simple and beloved recipe for sweet dumplings with cottage cheese - maybe someone will make them for the first time and this article will come in handy.
I bring our favorite dough - tender, elastic and tasty - it is perfect for any dough products. Dumplings are just fabulous! How to cook the dough is described here.
Essential Products:
dumplings dough 500gr
cottage cheese 300gr
chicken egg 1pcs.
sugar 2St..II
sour cream
salt pinch
Method of Preparation:
Cottage cheese mixed with egg and sugar.
We roll out the dough in a large layer, cut it out with a small cup of circles, and sculpt the dumplings. We lay ready dumplings on a surface abundantly sprinkled with flour.
Boil dumplings in slightly salted water - as soon as they come up, we detect them for a couple of minutes and the dumplings are ready.
Serve with sour cream, slightly sprinkled with sugar to taste.
Bon appetite!
Your comment will be published on behalf of '
Guest
'.
Login
here!