Pumpkin Stew with Shiitake and Tofu
129
26.05.2017 11:05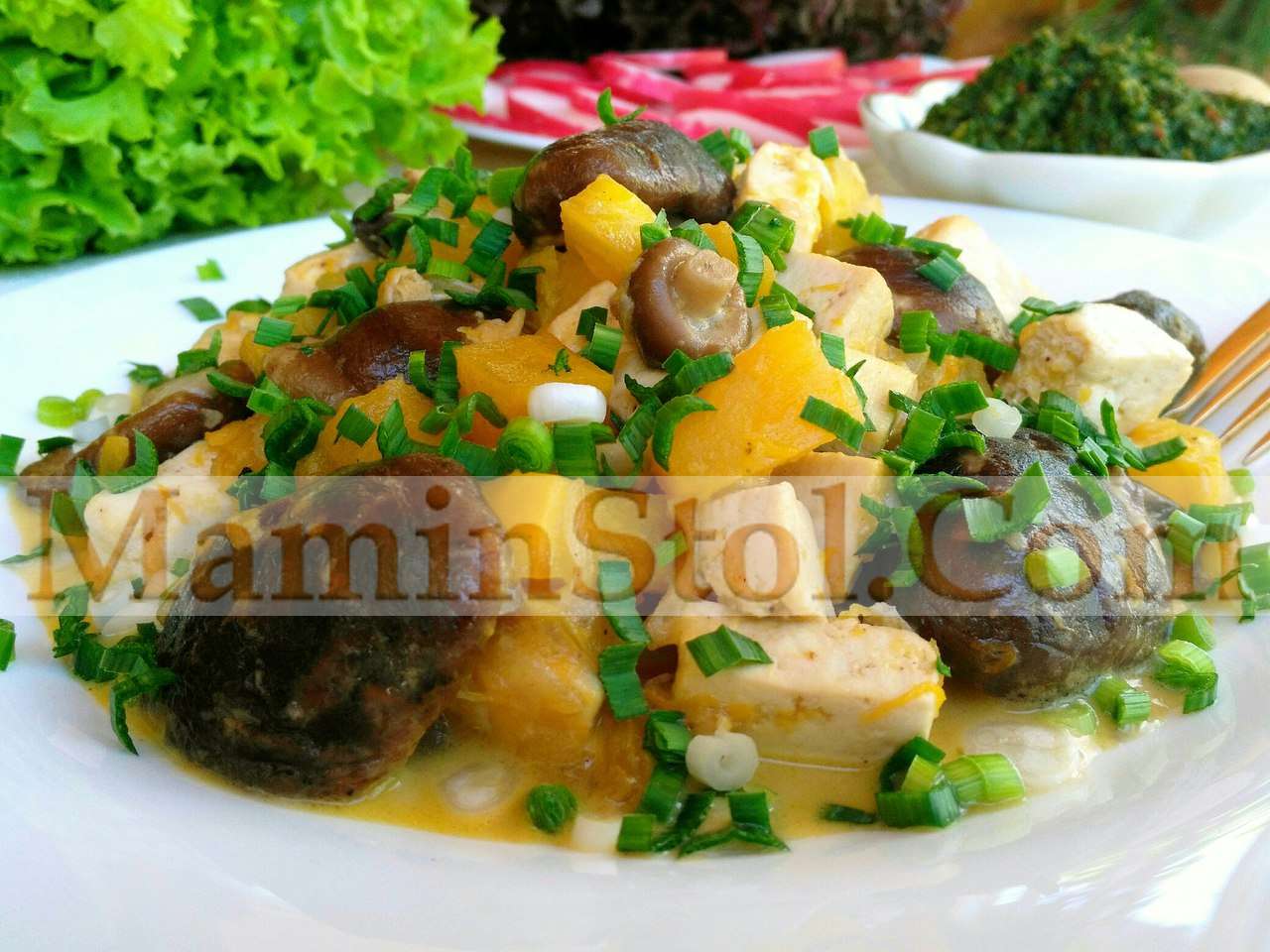 Stunningly delicious stew is easy and quick to cook. The chemical ingredients rich in stew will give everything you need to improve your health and saturate your body with quality.
Eat please.!
Essential Products:
Pumpkin 500 onions 2 Shiitake 200 tofu gr 200 melted butter (or vegetable) 1-2 St.. l Ground nutmeg 0,5 hours. l black pepper 0,5 hours. l Soy sauce 2 St.. l Greens to taste (green garlic)
Coconut Cream 2 St.. II
Method of Preparation:
Cut the onion into a quarter rings and fry it in oil until golden brown, then add the pumpkin into cubes and also give it the opportunity to fry, stirring, minutes 10. We cut the tofu in small sticks and send it to the pumpkin with onions - fry for another minutes 10. The last to put whole shiitake mushrooms, mix, immediately add soy sauce, nutmeg, black pepper and cream. Stir again and cover, simmer 5-10 minutes (even if mushrooms are only from the freezer). Turn off.
Cut greens to taste.
Serve the stew, abundantly sprinkled with herbs, with fresh vegetables in season. Green adjika is great here (Green adjika)
Bon appetite!
God bless you!
Your comment will be published on behalf of '
Guest
'.
Login
here!