Meat Ball "New Year's toys"
558
03.12.2016 11:16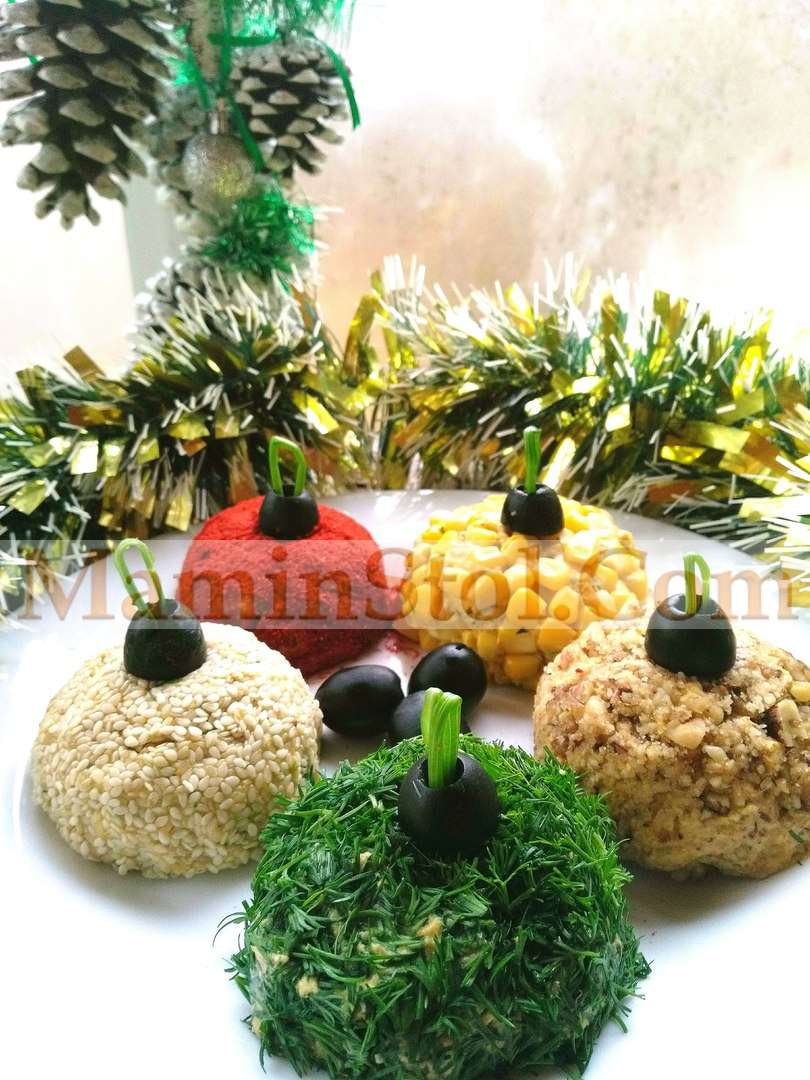 Cook delicate delicious "Alive" meatballs and arrange them for New Year's toys for the festive table - in the middle of each we put a surprise gift!
Eat please.!
Essential Products:
Cashew 1St.
avocado 1pcs.
squash 2pcs. (500gr)
carrots 1pcs. (150gr)
White 3St..II
salt 2hours.II
nutmeg pinch
mustard pinch
Olives
parsley 1 beam.
for registration: sesame, walnut, corn, dill, sweet paprika
Method of Preparation:
Cashew dunk on 2-3hours, then grind together with avocado, zucchini and carrots in a grinder to small pieces. If you want to sharpen - add garlic.
Add salt, nutmeg and mustard to the obtained minced meat, ground white flax to flour - mix and leave for half an hour so that the flax absorbs moisture. Then add finely chopped parsley.
We form a meatball by putting a whole olive in the middle and loafing one in sesame, the other in ground walnut, the third in paprika, the next in chopped dill, and t.e. to taste and desire...
We make fasteners for hanging from halves of olives and sprigs of dill on each meatball toy, like on a real Christmas tree toy.
Bon appetite!
God bless you!
Your comment will be published on behalf of '
Guest
'.
Login
here!