Raw stuffed champignons
656
27.07.2011 14:01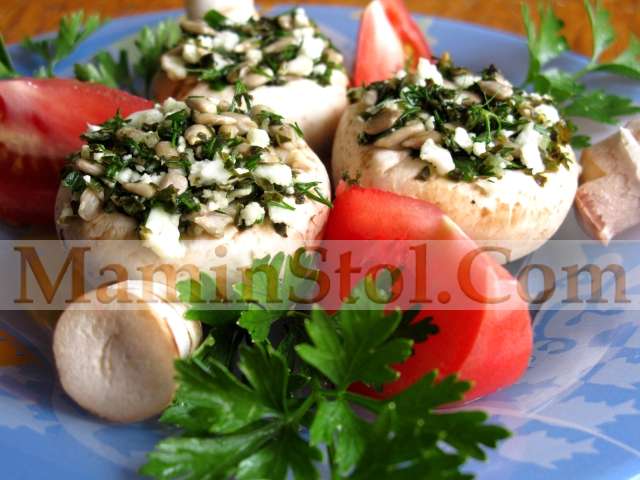 A healthy and delicious meal for the whole family - stuffed raw champignons!
They are eaten with great pleasure by both adults and children, because in addition to the unusual and beautiful appearance and impressive taste, you get a lot of useful living vitamins and minerals for your health!
Such mushrooms are quite suitable for self-eating, for example, a light dinner.
Essential Products:
raw champignons 10-15pcs.
raw sunflower seeds 100gr
avocado 0,5pcs.
kelp dry (Powder) 1St..II
Cauliflower 50-60gr
garlic 3-4 Зубка
dill, parsley to taste
and tomatoes. 4-6pcs.
cold pressed vegetable oil (pumpkin, corn) 1St..II
Method of Preparation:
Peel the seeds and soak on 1 an hour in cold water. Cabbage, avocado greens, garlic - chop finely, add kelp and oil and mix well. Add soaked seeds and mix again.
Wash the mushrooms and separate the caps from the legs. We start the mushroom caps with our filling and put it on the serving plate or directly on the plates (if it will be just a light dinner). Near each mushroom, put one or two slices of tomato, garnish with sprigs of greenery.
Healthy snack (or light dinner) - Is it ready?'!
Bon appetite!
Your comment will be published on behalf of '
Guest
'.
Login
here!