Cake with carrot cream
380
03.01.2013 18:23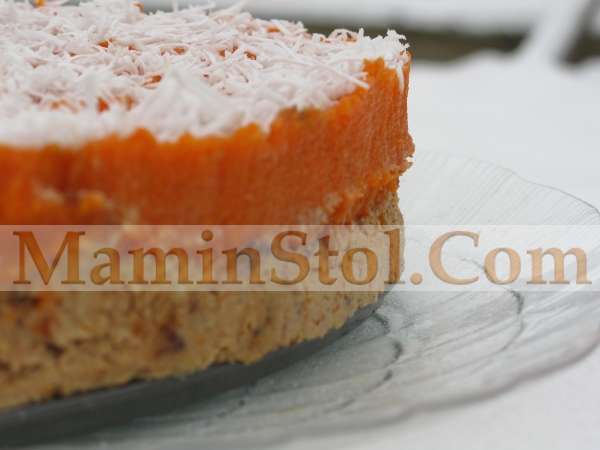 Tasty and very satisfying cake without baking - it cooks quickly, you need to put it in shape with split sides so that you can easily get it later.
Eat please.!
Essential Products:
walnuts 2St.
water 0,5St.
dates 20pcs.
dried apricots 10pcs.
Sesame 1St.
For cream::
carrots 500gr
dried apricots 10pcs.
apple 2pcs.
coconut powder
Method of Preparation: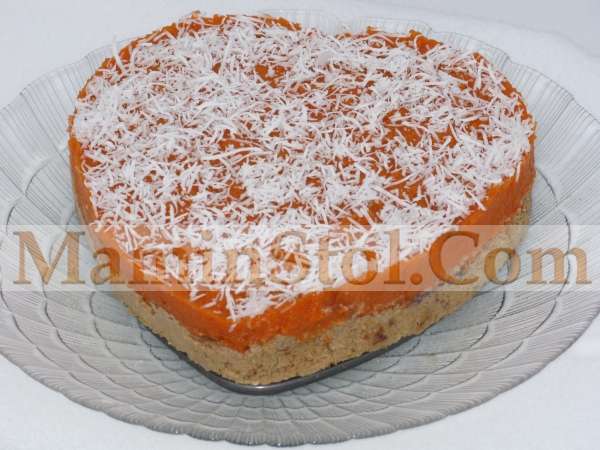 Grind walnuts with water, pitted dates and dried apricots with a blender into a homogeneous mass. Then add the sesame seeds (ground in a coffee grinder) or sesame cake - mix and the dough is ready.
Put the dough in a detachable form.
Cream:
Mashed carrots, dried apricots and apple in a blender bowl until smooth and spread on top of the dough.
You can sprinkle coconut flakes on top to taste.. Put at least half an hour in the refrigerator for freezing.
Bon appetite!
Your comment will be published on behalf of '
Guest
'.
Login
here!