Popsicles
478
14.06.2012 10:29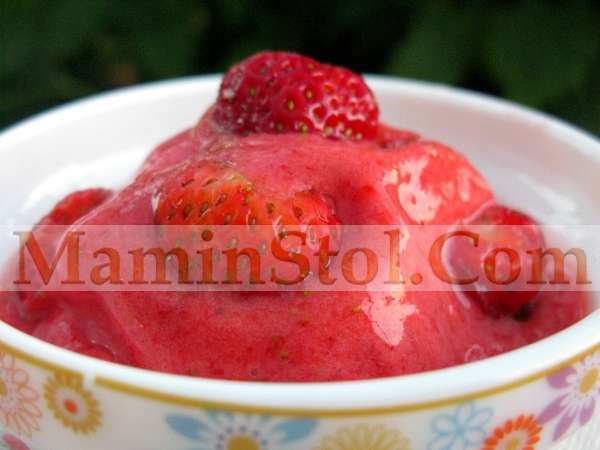 This ice cream is made very quickly and is eaten with great pleasure - the consistency immediately turns out as soft (slightly melted) ice cream, if desired, can be completely frozen.
To taste, you can add any berries, nuts or raisins to it, but it is quite self-sufficient and in this form.
Eat please.!
Essential Products:
frozen strawberries 600gr
banana 2pcs.
Method of Preparation:
We turn the frozen strawberries together with slices of soft banana into a homogeneous mass using an immersion blender - decorate with berries (possible without decorations) and ice cream is ready!
If desired, pour the mass into cups or a tray and freeze in a freezer until full hardness.
Bon appetite!
Your comment will be published on behalf of '
Guest
'.
Login
here!