Persimmon Fruit Dessert
60
21.11.2016 11:10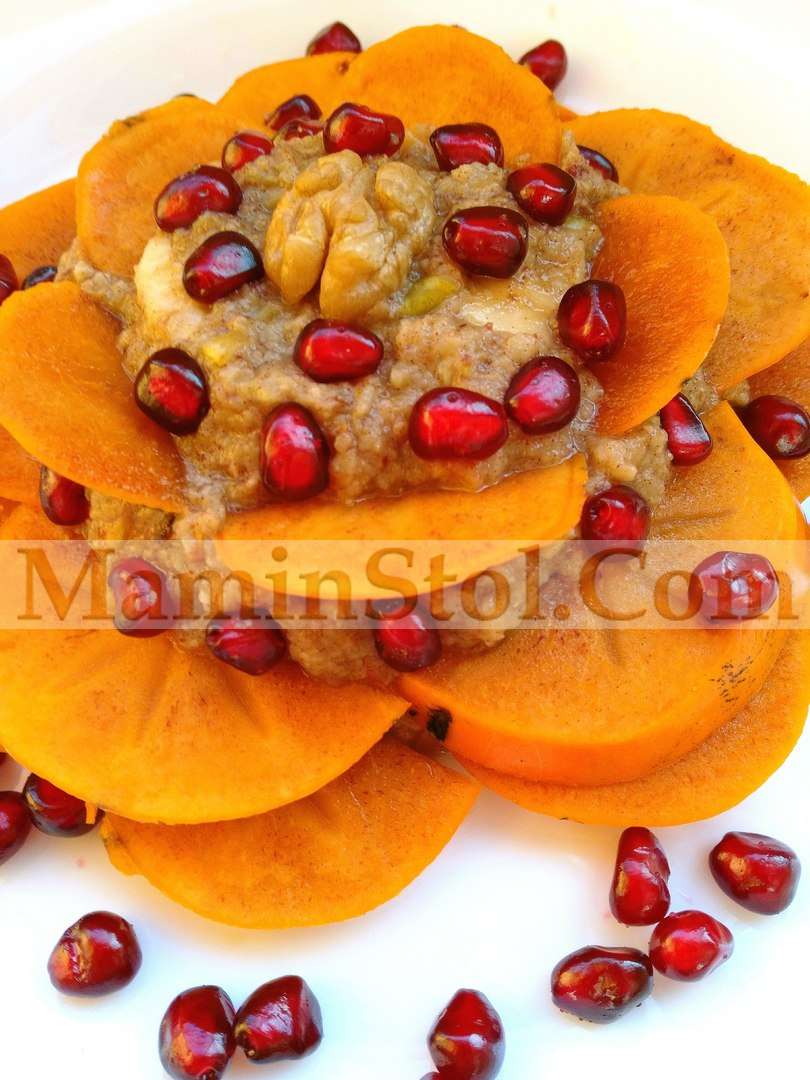 Today I am sharing with you a simple and very tasty recipe for every day: whip up fruit + walnut. Hearty, tasty, healthy and beautiful! :)))))))))))
Eat please.!
Essential Products:
apples 0,5kg
walnut 0,5St.
dates 15pcs.
flax ( flour) 1St..II
banana 2pcs.
persimmon Korolek 1pcs.
pomegranate for decoration (can be without him)
Method of Preparation:
My apples, core, cut into 4 parts and into the chopper bowl. Add nuts there ( washed, preferably soaked 5-10 of hours) and dates (pitted and thoroughly washed) - grind into small crumbs, almost mashed. Then add ground flax and scroll one more time to mix...
We cut the bananas into pieces, mix them into the mass and lay out portionwise in the center of the hemispherical plates.
Persimmon Korolek (it is firm, but sweet and does not knit, convenient for cutting) wash and cut on four sides (to the bones), then put these pieces with the skin up and cut into petal plates.
We lay a series of persimmon plates around our hemisphere, then in the middle of the hemisphere another row round and closer to the top, the third row is circular from persimmon plates.
Sprinkle pomegranate seeds randomly (optional).
Bon appetite!
God bless you!
Your comment will be published on behalf of '
Guest
'.
Login
here!