Mint tea with lingonberries, orange and cinnamon
604
27.05.2017 11:05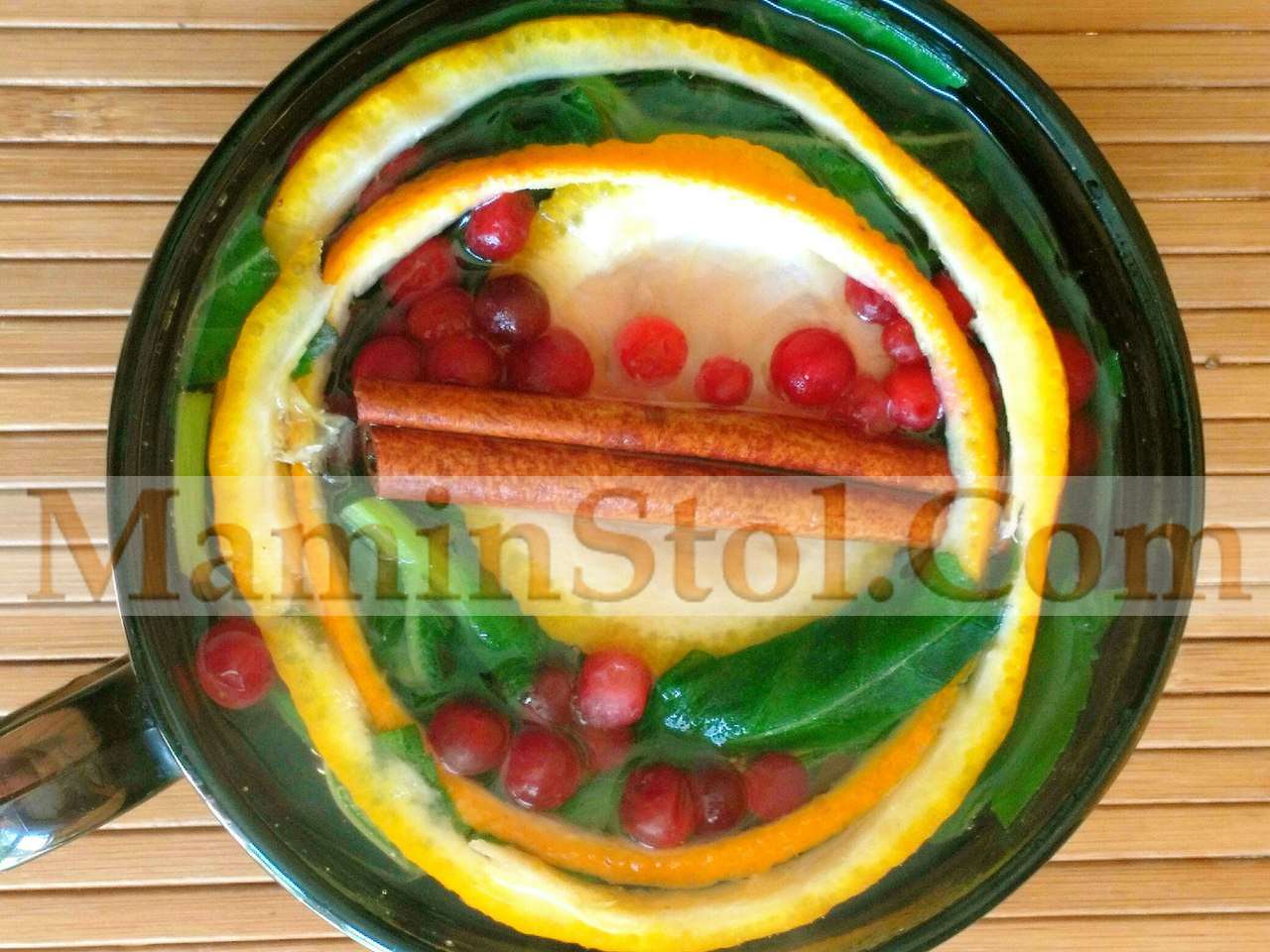 Delicious, fragrant tea for health and unforgettable minutes with relatives and friends…
So "Cheers"!!
Essential Products:
Fresh mint (dried) 20 (10) gr Lingonberry 1 St..l Fresh orange skin 20 gr Cinnamon 1 water stick 0,5 litres
Method of Preparation:
Brew mint (tear the branches with your hands into several pieces) with lingonberries and orange skin with boiling water and cinnamon. Via 15 minutes we filter the tea, after crushing the berries of lingonberry. Ready to serve!!
To preserve more nutrients, you can brew such tea not with boiling water, but with hot water 60-80°. Then he should stand, additionally wrapped with a kitchen towel 20-25 minutes.
Serve aromatic pleasure with love and sweets to taste.!
Bon appetite!
God bless you!
Your comment will be published on behalf of '
Guest
'.
Login
here!