Cough drink
403
30.12.2010 07:25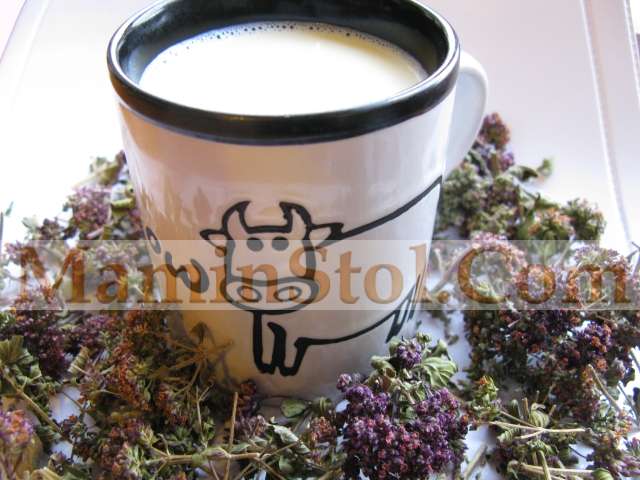 At the first sign of a cold cough in a child, prepare a treatment drink: milk with oregano. Oregano has a high antibacterial activity, sanitizes the upper and lower respiratory tract, has an anti-inflammatory effect. How useful is warm milk when coughing is known to all: add to it the most valuable properties of oregano in order to achieve a speedy recovery of the baby.
Essential Products:
milk 1 cup
Oregano Plant 1gr (Teaspoon)
Method of Preparation:
Boil milk in a thick-walled saucepan. As soon as it boils, throw oregano there and simmer over low heat 3-4 minutes, stirring constantly. Then turn off, cover and leave to insist. Once the milk with oregano has cooled to a warm state - strain and water the child, dividing the drink into 2-3 part.(1 glass on 1 hours).
For example, half a glass before breakfast (per 20 minutes) and half a glass an hour or two after lunch. If the child is older 5 years, you can still half a glass before bedtime. If there is no allergy, then it's good to add a little honey in warm herbal milk, or a little fig jam.
God bless you!
Your comment will be published on behalf of '
Guest
'.
Login
here!