Apricots in own juice
9830
20.04.2011 06:57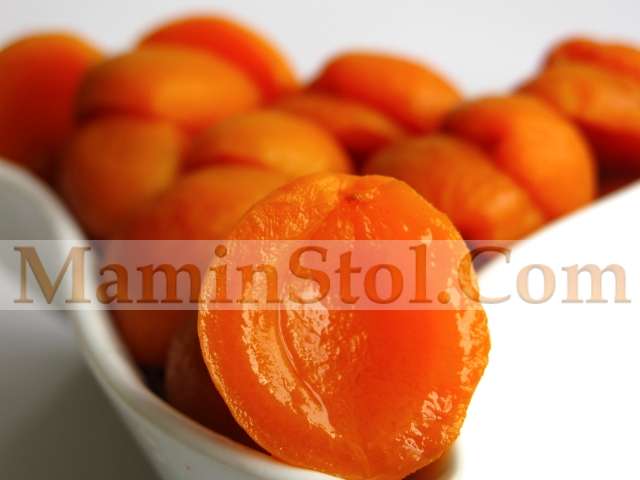 Apricot - the most valuable fruit crop - is literally stuffed with a huge amount of vitamins and minerals!
In addition, the taste of ripe apricot is simply magnificent.!
I would like to keep such a valuable product as fresh as possible for consumption all year round.. During cooking, most of the useful substances in products are destroyed and destroyed, so it's better to choose a more gentle way of harvesting for the winter - for example, drying or making fruits in your own juice!
Such apricots are stored excellently and taste almost like fresh! In addition, the excreted juice diluted with water is an excellent drink for the winter-spring period.!
Essential Products:
Apricots 1 kg
sugar 300 gr
Method of Preparation:
Wash ripe apricots, cut into halves and remove seeds.
We lay apricots in clean jars, pouring them with sugar in layers. To make them fit evenly, tap on the bottom or shake the jar. We cover the filled jars with clean lids and leave them in a cool place overnight, so that the fruits let the juice.
The next day, we fill the jars to the top with apricots and sugar and add boiled water until completely filled.
Banks must be sterilized in boiling water: half liter cans - 10 minutes liter - 15 minutes. Banks immediately roll prepared lids. Then gently turn it upside down and roll it into a blanket until it cools completely and better sterilize.
Eat please.!
Bon appetite!
Your comment will be published on behalf of '
Guest
'.
Login
here!