Italian
68
19.02.2011 05:46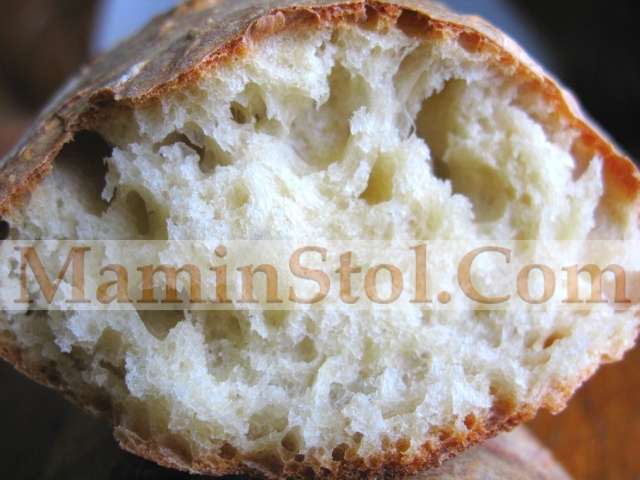 Bread worth a little tinkering with - VERY delicious, crispy and full of flavor!
The kneading process and operations during proofing are not time-consuming and do not require much time or skill, but rather just attention. Bread turns out magnificent, airy and amazingly tasty!
Essential Products:
For dough:
Dried Yeast 1/8hours.II
Wheat flour 100gr
Is the water nice? 100gr
Main batch:
Is the water nice? 270ml
Dried Yeast 1/4hours.II
Wheat flour 400gr
salt 3hours.II
sugar 1St..II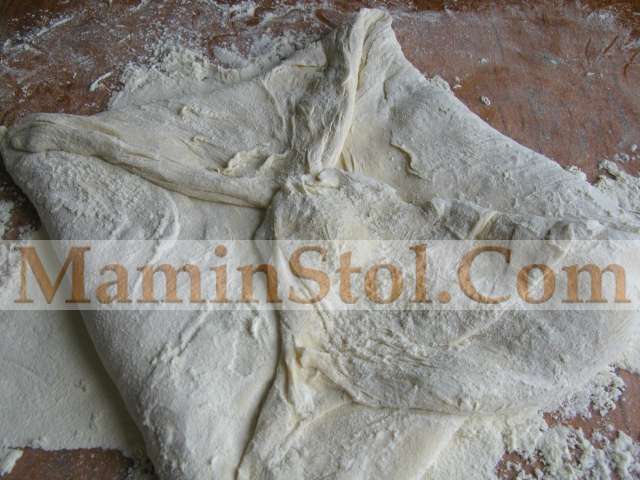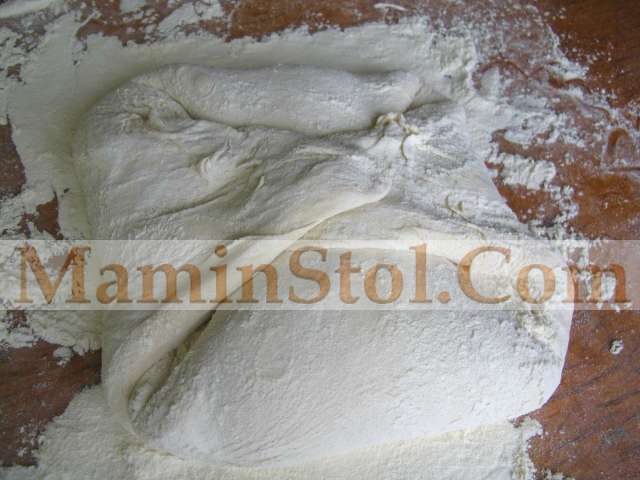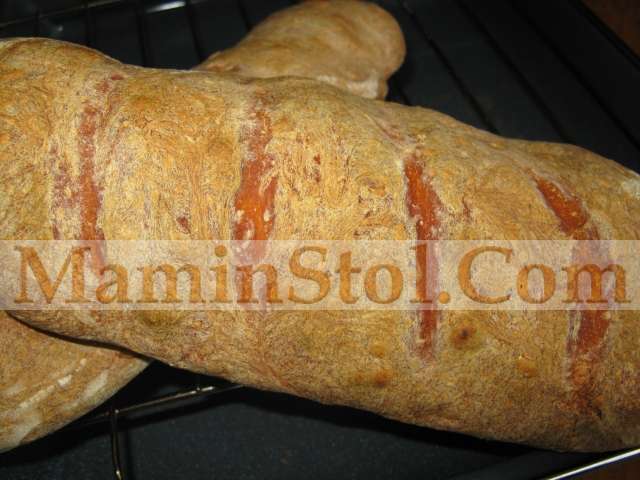 Method of Preparation:
Knead the dough in the evening and leave it in a warm place, covering it with a clean kitchen towel, on 12-15 of hours (overnight).
In the morning we breed yeast in warm water and, adding a little to the dough, stir well (to a homogeneous mass).
Then add flour, sugar and salt. The dough is sticky and not dense - knead with a spoon 10-15 minutes.
Then cover with a clean cloth and send to come to a warm place for one hour.
Sprinkle flour on the cutting table and spread the dough. With our hands we stretch it into a rectangle, rubbing the layer with our hands with flour, and then fold (four edges to the middle) and fold the resulting envelope again with an envelope - such a double envelope.
We put the dough back into the dishes (in which it fit), cover with a towel and again in a warm place for one hour.
After an hour, the dough is also laid out and stretched into a rectangle and folded in a double envelope, and again in a warm place for a one-hour approach.
Then cut the dough into two parts and put on a baking sheet, where with your hands form baguettes and make incisions with a sharp knife. Cover the baguettes with a clean cloth and in a warm place for proofing on 15-30 minutes.
Preheat oven to 220 degrees and bake bread 25-30 minutes. Then cool it on the grill.
Bon appetite!
Your comment will be published on behalf of '
Guest
'.
Login
here!