Beetroot Salad with Broccoli and Apple
267
29.11.2016 11:13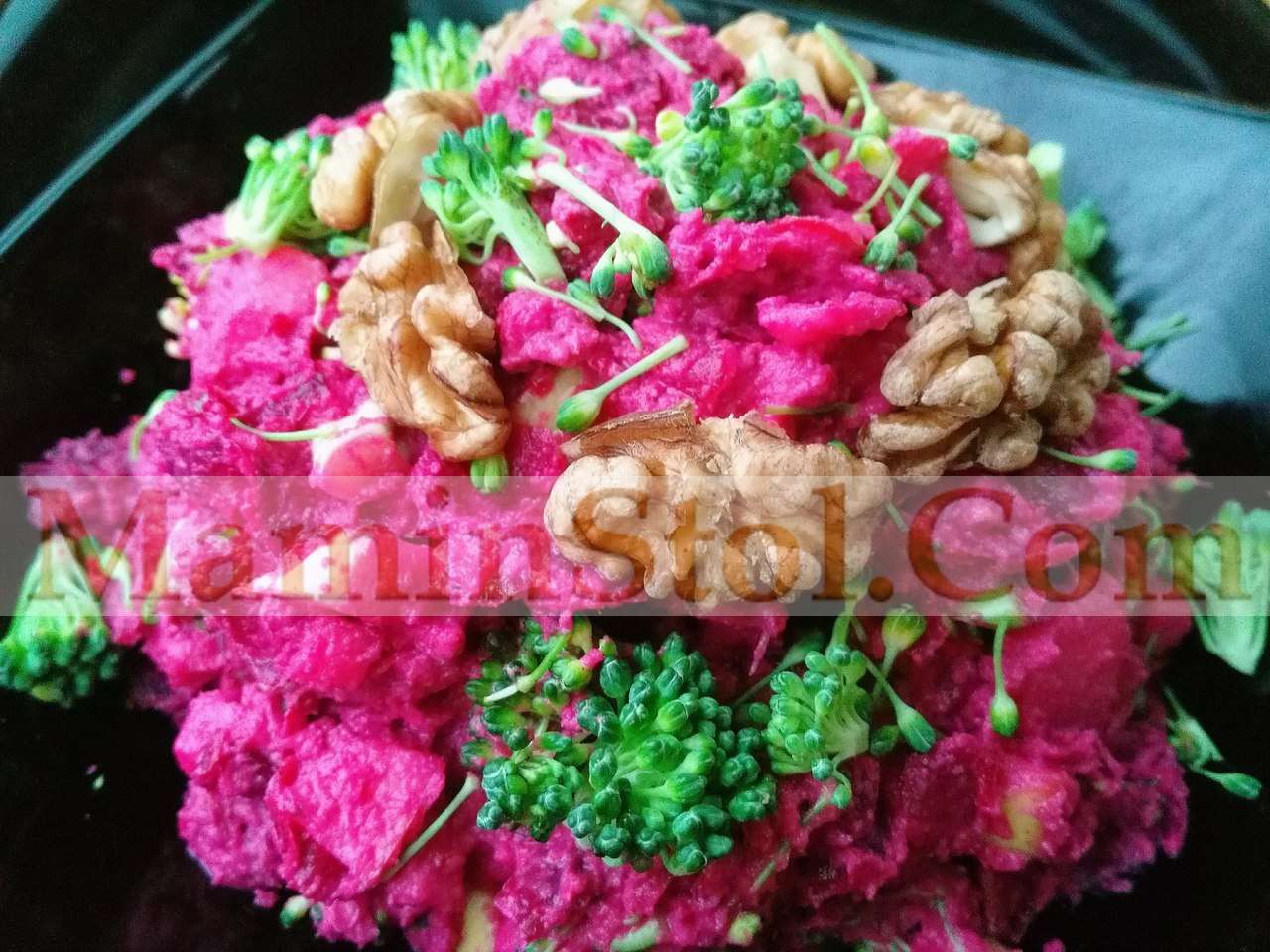 Very simple, fast and delicious broccoli salad. Concentrated use in one plate!
God bless you!
Essential Products:
beet 150gr (1pcs.)
Broccoli 100gr
apple 1pcs. (Small)
walnut handful
Sauce:
Sunflower seed 1/3St.
lemon juice 1hours.II
olive oil 2St..II
garlic 1 tooth
Broccoli 70gr (hard part)
mustard powder pinch
salt 0,5hours.II
Method of Preparation:
Rub the beets on a fine grater, finely chop the broccoli, finely chopped apple, chopped walnut. Mix.
Cooking sauce: mix all the ingredients for the sauce in a blender bowl at high speed. Ready!
Dress salad with dressing, decorate with walnut on top.
Bon appetite!
God bless you!
Your comment will be published on behalf of '
Guest
'.
Login
here!